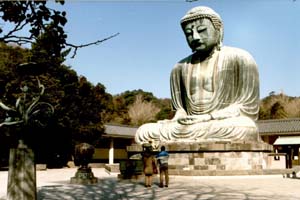 <![if !vml]>

<![endif]>
Poetry from India, parts from Gitanjali by Rabindranath Tagore (1861-1941)
Mind Without Fear

Where the mind is without fear and the head is held high;
Where knowledge is free;
Where the world has not been broken up
into fragments by narrow domestic walls;
Where words come out from the depth of truth;
Where tireless striving stretches its arms towards perfection;
Where the clear stream of reason
has not lost its way into the dreary desert sand of dead habit;
Where the mind is led forward by thee into ever-widening thought and action---
Into that heaven of freedom, my Father, let my country awake.
Little Flute

Thou hast made me endless, such is thy pleasure. This frail vessel thou emptiest again and again, and fillest it ever with fresh life.
This little flute of a reed thou hast carried over hills and dales,
and hast breathed through it melodies eternally new.
At the immortal touch of thy hands my little heart loses its limits in
joy and gives birth to utterance ineffable.
Thy infinite gifts come to me only on these very small hands of mine.
Ages pass, and still thou pourest, and still there is room to fill.
Purity
Life of my life, I shall ever try to keep my body pure, knowing
that thy living touch is upon all my limbs.
I shall ever try to keep all untruths out from my thoughts, knowing
that thou art that truth which has kindled the light of reason in my mind.
I shall ever try to drive all evils away from my heart and keep my
love in flower, knowing that thou hast thy seat in the inmost shrine of my heart.
And it shall be my endeavour to reveal thee in my actions, knowing it
is thy power gives me strength to act.
Moment's Indulgence
I ask for a moment's indulgence to sit by thy side. The works
that I have in hand I will finish afterwards.
Away from the sight of thy face my heart knows no rest nor respite,
and my work becomes an endless toil in a shoreless sea of toil.
Today the summer has come at my window with its sighs and murmurs; and
the bees are plying their minstrelsy at the court of the flowering grove.
Now it is time to sit quite, face to face with thee, and to sing
dedication of life in this silent and overflowing leisure.
Flower
Pluck this little flower and take it, delay not! I fear lest it
droop and drop into the dust.
I may not find a place in thy garland, but honour it with a touch of
pain from thy hand and pluck it. I fear lest the day end before I am
aware, and the time of offering go by.
Though its colour be not deep and its smell be faint, use this flower
in thy service and pluck it while there is time.
Leave This
Leave this chanting and singing and telling of beads!
Whom dost thou worship in this lonely dark corner of a temple with doors all shut?
Open thine eyes and see thy God is not before thee!
He is there where the tiller is tilling the hard ground
and where the pathmaker is breaking stones.
He is with them in sun and in shower,
and his garment is covered with dust.
Put off thy holy mantle and even like him come down on the dusty soil!
Deliverance?
Where is this deliverance to be found?
Our master himself has joyfully taken upon him the bonds of creation;
he is bound with us all for ever.
Come out of thy meditations and leave aside thy flowers and incense!
What harm is there if thy clothes become tattered and stained?
Meet him and stand by him in toil and in sweat of thy brow.
Journey Home
The time that my journey takes is long and the way of it long.
I came out on the chariot of the first gleam of light, and pursued my
voyage through the wildernesses of worlds leaving my track on many a star and planet.
It is the most distant course that comes nearest to thyself,
and that training is the most intricate which leads to the utter simplicity of a tune.
The traveler has to knock at every alien door to come to his own,
and one has to wander through all the outer worlds to reach the innermost shrine at the end.
My eyes strayed far and wide before I shut them and said `Here art thou!'
The question and the cry `Oh, where?' melt into tears of a thousand
streams and deluge the world with the flood of the assurance `I am!'
Song Unsung

The song that I came to sing remains unsung to this day.
I have spent my days in stringing and in unstringing my instrument.
The time has not come true, the words have not been rightly set;
only there is the agony of wishing in my heart.
The blossom has not opened; only the wind is sighing by.
I have not seen his face, nor have I listened to his voice;
only I have heard his gentle footsteps from the road before my house.
The livelong day has passed in spreading his seat on the floor;
but the lamp has not been lit and I cannot ask him into my house.
I live in the hope of meeting with him; but this meeting is not yet.
Patience

If thou speakest not I will fill my heart with thy silence and endure it.
I will keep still and wait like the night with starry vigil
and its head bent low with patience.
The morning will surely come, the darkness will vanish,
and thy voice pour down in golden streams breaking through the sky.
Then thy words will take wing in songs from every one of my birds' nests,
and thy melodies will break forth in flowers in all my forest groves.
Friend

Art thou abroad on this stormy night
on thy journey of love, my friend?
The sky groans like one in despair.
I have no sleep tonight.
Ever and again I open my door and look out on
the darkness, my friend!
I can see nothing before me.
I wonder where lies thy path!
By what dim shore of the ink-black river,
by what far edge of the frowning forest,
through what mazy depth of gloom art thou threading
thy course to come to me, my friend?
When Day Is Done

If the day is done,
if birds sing no more,
if the wind has flagged tired,
then draw the veil of darkness thick upon me,
even as thou hast wrapt the earth with the coverlet of sleep
and tenderly closed the petals of the drooping lotus at dusk.
From the traveler,
whose sack of provisions is empty before the voyage is ended,
whose garment is torn and dust-laden,
whose strength is exhausted,
remove shame and poverty,
and renew his life like a flower under the cover of thy kindly night.
Sleep
In the night of weariness
let me give myself up to sleep without struggle,
resting my trust upon thee.
Let me not force my flagging spirit into a poor preparation for thy worship.
It is thou who drawest the veil of night upon the tired eyes of the day
to renew its sight in a fresher gladness of awakening.
Who is This?
I came out alone on my way to my tryst.
But who is this that follows me in the silent dark?
I move aside to avoid his presence but I escape him not.
He makes the dust rise from the earth with his swagger;
he adds his loud voice to every word that I utter.
He is my own little self, my lord, he knows no shame;
but I am ashamed to come to thy door in his company.
Prisoner
`Prisoner, tell me, who was it that bound you?'
`It was my master,' said the prisoner.
`I thought I could outdo everybody in the world in wealth and power,
and I amassed in my own treasure-house the money due to my king.
When sleep overcame me I lay upon the bed that was for my lord,
and on waking up I found I was a prisoner in my own treasure-house.'

`Prisoner, tell me, who was it that wrought this unbreakable chain?'
`It was I,' said the prisoner, `who forged this chain very carefully.
I thought my invincible power would hold the world captive
leaving me in a freedom undisturbed.
Thus night and day I worked at the chain
with huge fires and cruel hard strokes.
When at last the work was done
and the links were complete and unbreakable,
I found that it held me in its grip.'
Free Love

By all means they try to hold me secure who love me in this world.
But it is otherwise with thy love which is greater than theirs,
and thou keepest me free.
Lest I forget them they never venture to leave me alone.
But day passes by after day and thou art not seen.
If I call not thee in my prayers, if I keep not thee in my heart,
thy love for me still waits for my love.
Little of Me

Let only that little be left of me
whereby I may name thee my all.
Let only that little be left of my will
whereby I may feel thee on every side,
and come to thee in everything,
and offer to thee my love every moment.
Let only that little be left of me
whereby I may never hide thee.
Let only that little of my fetters be left
whereby I am bound with thy will,
and thy purpose is carried out in my life---and that is the fetter of thy love.
Give Me Strength

This is my prayer to thee, my lord---strike,
strike at the root of penury in my heart.
Give me the strength lightly to bear my joys and sorrows.
Give me the strength to make my love fruitful in service.
Give me the strength never to disown the poor
or bend my knees before insolent might.
Give me the strength to raise my mind high above daily trifles.
And give me the strength to surrender my strength to thy will with love.
Closed Path

I thought that my voyage had come to its end
at the last limit of my power,---that the path before me was closed,
that provisions were exhausted
and the time come to take shelter in a silent obscurity.
But I find that thy will knows no end in me.
And when old words die out on the tongue,
new melodies break forth from the heart;
and where the old tracks are lost,
new country is revealed with its wonders.
Only Thee
That I want thee, only thee---let my heart repeat without end.
All desires that distract me, day and night,
are false and empty to the core.
As the night keeps hidden in its gloom the petition for light,
even thus in the depth of my unconsciousness rings the cry
---`I want thee, only thee'.
As the storm still seeks its end in peace
when it strikes against peace with all its might,
even thus my rebellion strikes against thy love
and still its cry is
---`I want thee, only thee'.
Sail Away

Early in the day it was whispered that we should sail in a boat,
only thou and I, and never a soul in the world would know of this our
pilgrimage to no country and to no end.
In that shoreless ocean,
at thy silently listening smile my songs would swell in melodies,
free as waves, free from all bondage of words.
Is the time not come yet?
Are there works still to do?
Lo, the evening has come down upon the shore
and in the fading light the seabirds come flying to their nests.
Who knows when the chains will be off,
and the boat, like the last glimmer of sunset,
vanish into the night?
The Journey
The morning sea of silence broke into ripples of bird songs;
and the flowers were all merry by the roadside;
and the wealth of gold was scattered through the rift of the clouds
while we busily went on our way and paid no heed.
We sang no glad songs nor played;
we went not to the village for barter;
we spoke not a word nor smiled;
we lingered not on the way.
We quickened our pace more and more as the time sped by.
The sun rose to the mid sky and doves cooed in the shade.
Withered leaves danced and whirled in the hot air of noon.
The shepherd boy drowsed and dreamed in the shadow of the banyan tree,
and I laid myself down by the water
and stretched my tired limbs on the grass.
My companions laughed at me in scorn;
they held their heads high and hurried on;
they never looked back nor rested;
they vanished in the distant blue haze.
They crossed many meadows and hills,
and passed through strange, far-away countries.
All honor to you, heroic host of the interminable path!
Mockery and reproach pricked me to rise,
but found no response in me.
I gave myself up for lost
in the depth of a glad humiliation
---in the shadow of a dim delight.
The repose of the sun-embroidered green gloom
slowly spread over my heart.
I forgot for what I had traveled,
and I surrendered my mind without struggle
to the maze of shadows and songs.

At last, when I woke from my slumber and opened my eyes,
I saw thee standing by me, flooding my sleep with thy smile.
How I had feared that the path was long and wearisome,
and the struggle to reach thee was hard!
Old and New
Thou hast made me known to friends whom I knew not.
Thou hast given me seats in homes not my own.
Thou hast brought the distant near and made a brother of the stranger.

I am uneasy at heart when I have to leave my accustomed shelter;
I forget that there abides the old in the new,
and that there also thou abidest.

Through birth and death, in this world or in others,
wherever thou leadest me it is thou, the same,
the one companion of my endless life
who ever linkest my heart with bonds of joy to the unfamiliar.

When one knows thee, then alien there is none, then no door is shut.
Oh, grant me my prayer that I may never lose
the bliss of the touch of the one
in the play of many.
Lost Time
On many an idle day have I grieved over lost time.
But it is never lost, my lord.
Thou hast taken every moment of my life in thine own hands.

Hidden in the heart of things thou art nourishing seeds into sprouts,
buds into blossoms, and ripening flowers into fruitfulness.

I was tired and sleeping on my idle bed
and imagined all work had ceased.
In the morning I woke up
and found my garden full with wonders of flowers.
Endless Time
Time is endless in thy hands, my lord.
There is none to count thy minutes.

Days and nights pass and ages bloom and fade like flowers.
Thou knowest how to wait.

Thy centuries follow each other perfecting a small wild flower.

We have no time to lose,
and having no time we must scramble for a chance.
We are too poor to be late.

And thus it is that time goes by
while I give it to every querulous man who claims it,
and thine altar is empty of all offerings to the last.

At the end of the day I hasten in fear lest thy gate be shut;
but I find that yet there is time.
Death
O thou the last fulfilment of life,
Death, my death, come and whisper to me!

Day after day I have kept watch for thee;
for thee have I borne the joys and pangs of life.

All that I am, that I have, that I hope and all my love
have ever flowed towards thee in depth of secrecy.
One final glance from thine eyes
and my life will be ever thine own.

The flowers have been woven
and the garland is ready for the bridegroom.
After the wedding the bride shall leave her home
When I think of this end of my moments,
the barrier of the moments breaks
and I see by the light of death
thy world with its careless treasures.
Rare is its lowliest seat,
rare is its meanest of lives.

Things that I longed for in vain
and things that I got
---let them pass.
Let me but truly possess
the things that I ever spurned
and meet her lord alone in the solitude of night.
Last Curtain

I know that the day will come
when my sight of this earth shall be lost,
and life will take its leave in silence,
drawing the last curtain over my eyes.

Yet stars will watch at night,
and morning rise as before,
and hours heave like sea waves casting up pleasures and pains.
and overlooked.
Farewell

I have got my leave. Bid me farewell, my brothers!
I bow to you all and take my departure.

Here I give back the keys of my door
---and I give up all claims to my house.
I only ask for last kind words from you.

We were neighbors for long,
but I received more than I could give.
Now the day has dawned
and the lamp that lit my dark corner is out.
A summons has come and I am ready for my journey.
Parting Words
When I go from hence
let this be my parting word,
that what I have seen is unsurpassable.

I have tasted of the hidden honey of this lotus
that expands on the ocean of light,
and thus am I blessed
---let this be my parting word.

In this playhouse of infinite forms
I have had my play
and here have I caught sight of him that is formless.

My whole body and my limbs
have thrilled with his touch who is beyond touch;
and if the end comes here, let it come
---let this be my parting word.
Rabindranath Tagore
One of our primary goals at Cedar Gallery is to provide a public forum for both unknown and established poets to showcase their works. We particularly encourage contributions from unpublished aspiring artists, but are happy to consider all submissions.
Please, send your contributions to: cedars@live.nl
<![if !vml]>

<![endif]> <![if !vml]>

<![endif]>
Poems are the property of their respective owners.
Cedar Gallery is a non-profit site. Poems are published on this site purely for educational reasons, for the purpose of information and with good intentions. If the legal representatives ask us to remove a poem from the site, this will be done immediately. We guarantee to fulfil such demands within 72 hours. (Cedar Gallery reserves the right to investigate whether the person submitting that demand is authorized to do so or not).