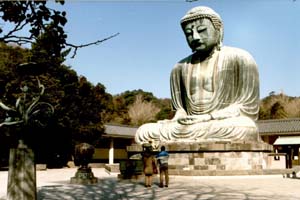 <![if !vml]>

<![endif]>
DEATH | FRIENDSHIP | GITANJALI | HINDU, BUDDHIST AND TAOIST POETS | LOVE |
NOSTALGIA, DESIRE | TREES | OTHER

One of our primary goals at Cedar Gallery is to provide a public forum for both unknown and established poets to showcase their works. We particularly encourage contributions from unpublished aspiring artists, but are happy to consider all submissions.
Please, send your contributions to: cedars.letters@live.nl
In Flanders Fields
In Flanders fields the poppies blow
Between the crosses, row on row
That mark our place; and in the sky
The larks, still bravely singing, fly
Scarce heard amid the guns below.
We are the Dead. Short days ago
We lived, felt dawn, saw sunset glow,
Loved and were loved, and now we lie
In Flanders fields.
Take up our quarrel with the foe:
To you from failing hands we throw
The torch; be yours to hold it high.
If ye break faith with us who die
We shall not sleep, though poppies grow
In Flanders fields.
John McCrae, In Flanders Fields and Other Poems, 1919
Poem for Wei Ba
Often a man's life is such
that he seldom sees his friends,
like the constellations Shen and Shang
which never share the same sky.
If not this evening, then what evening
should we share this lamp light?
How long can our youth and vigor last?
The hair at our temples is already gray.
We inquire about old acquaintances
to find that half are ghosts--
shocked cries betray
the torment of our hearts.
How could I have known
that it would be twenty years
before I again entered
your honored home.
When we parted last
you were yet unmarried;
now your sons and daughters
line up in a smiling row
to greet their father's friend.
............
Mind Without Fear

Where the mind is without fear and the head is held high;
Where knowledge is free;
Where the world has not been broken up
into fragments by narrow domestic walls;
Where words come out from the depth of truth;
Where tireless striving stretches its arms towards perfection;
Where the clear stream of reason
has not lost its way into the dreary desert sand of dead habit;
Where the mind is led forward by thee into ever-widening thought and action---
Into that heaven of freedom, my Father, let my country awake
HINDU, BUDDHIST AND TAOIST POETS
Viewing Peach Blossoms and Realizing the Way
In spring wind
peach blossoms
begin to come apart.
Doubts do not grow
branches and leaves.
Dogen
more Hindu, Buddhist and Taoist poetry ... >
Song
I long to find you
in the uncertain silence
of my evenings
when darkness comes
and when the streets
are desolately empty
when nothing speaks
only my need of you.
Antigone Kefala
From: Absence: New and Selected Poems, Hale & Iremonger, Sydney 1998
Fern Hill


Now as I was young and easy under the apple boughs
About the lilting house and happy as the grass was green,
The night above the dingle starry,
Time let me hail and climb
Golden in the heydays of his eyes,
And honoured among wagons I was prince of the apple towns
And once below a time I lordly had the trees and leaves
Trail with daisies and barley
Down the rivers of the windfall light.

And as I was green and carefree, famous among the barns
About the happy yard and singing as the farm was home,
In the sun that is young once only,
Time let me play and be
Golden in the mercy of his means,
And green and golden I was huntsman and herdsman, the calves
Sang to my horn, the foxes on the hills barked clear and cold,
And the sabbath rang slowly
In the pebbles of the holy streams.
..............
more nostalgia and desire ... >
Elegy For A Tree
Eighteen years he stood beside my window
And with the curiosity of a dog's nose
He probed with his shadowing leaves at the walls
"What's going on in there?"
He listened for the scratch of my pen, the creak of my chair.
"Something new on your desk?"
Often I felt that he rejoiced with me
Over a freshly-coined rhyme or a well-built stanza.
And sometimes late at night, he tapped at my window:
"Go to sleep, fool,
Nothing will come of it anyway"
Saddhus

Some chew necrotic weeds. Some sleep
in charnel fields. Some are purified
by the putrefactive quality of time
and happily multiply in eternity's folds.
Some dig ditches and like refuse

throw themselves in. Some don't mind
the urine of town dogs. Some don't
mind their buttocks becoming sharp
as heifers' hoofs. Some are ever-walkers,
men of good sense but small gesture,

small-moment journeymen wearing
out their feet with stones. Some find
no answers in the ever-commuting sky
and lie still on bramble palliasses,
or they become ever-sitters and vow

not to straighten their limbs. Some
make leashes of their penises and walk
chastity's heavy stones. Some are lost
to an ever-administered distance,
clouds and wind their error of alliance

and so they never find peaceful homes.
Some come down from the mountains
into the searing belly of the wind,
and sit between six fires, then turn,
already blind, towards a seventh fire,

the sun. Some live sting by sting,
ache by ache, and wait for the smells
the tidal breezes bring, still not knowing
what is gathered, what is won
beyond the vermin, beyond the dung.

Judith Beveridge
You are invited to help us to create a wonderful site as well. So please contribute your poems to Cedar Gallery: cedars@live.nl
<![if !vml]>

<![endif]>
Poems are the property of their respective owners.
Cedar Gallery is a non-profit site. Poems are published on this site purely for educational reasons, for the purpose of information and with good intentions. If the legal representatives ask us to remove a poem from the site, this will be done immediately. We guarantee to fulfil such demands within 72 hours. (Cedar Gallery reserves the right to investigate whether the person submitting that demand is authorized to do so or not).