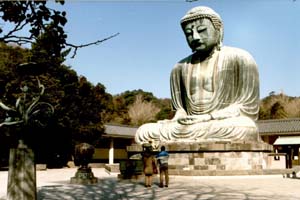 <![if !vml]>

<![endif]>
Poetry can be so powerful in a person's life. It can move us, and change the way we see the world.
It can offer us miracles and magic. And lead us to a world outside the one we (think to) know.
Poems.
Read them softly, read them loud...
But most of all, enjoy the poems you find here, on Cedar Gallery.

One of our goals at Cedar Gallery is (also) to provide a public forum for both unknown and established poets to showcase their works. We particularly encourage contributions from unpublished aspiring artists, but are happy to consider all submissions.
Please, send your contributions to: cedars@live.nl
Aly Wagenvoorde, 2017
---
We publish poems about the following subjects:

DEATH | FRIENDSHIP | GITANJALI | HINDU, BUDDHIST AND TAOIST POETS | LOVE |
NOSTALGIA, DESIRE | TREES | OTHER
Click on the subject of your choice to find the poetry you're looking for.
---
Poem for Wei Ba
Often a man's life is such
that he seldom sees his friends,
like the constellations Shen and Shang
which never share the same sky.
If not this evening, then what evening
should we share this lamp light?
How long can our youth and vigor last?
The hair at our temples is already gray.
We inquire about old acquaintances
to find that half are ghosts--
shocked cries betray
the torment of our hearts.
How could I have known
that it would be twenty years
before I again entered
your honored home.
When we parted last
you were yet unmarried;
now your sons and daughters
line up in a smiling row
to greet their father's friend.
............
HINDU, BUDDHIST AND TAOIST POETS
Viewing Peach Blossoms and Realizing the Way
In spring wind
peach blossoms
begin to come apart.
Doubts do not grow
branches and leaves.
Dogen
more Hindu, Buddhist and Taoist poetry ... >
Song
I long to find you
in the uncertain silence
of my evenings
when darkness comes
and when the streets
are desolately empty
when nothing speaks
only my need of you.
Antigone Kefala
From: Absence: New and Selected Poems, Hale & Iremonger, Sydney 1998
You are invited to help us to create a wonderful site as well. So please contribute your poems to Cedar Gallery: cedars@live.nl
<![if !vml]>

<![endif]>
Poems are the property of their respective owners.
Cedar Gallery is a non-profit site. Poems are published on this site purely for educational reasons, for the purpose of information and with good intentions. If the legal representatives ask us to remove a poem from the site, this will be done immediately. We guarantee to fulfil such demands within 72 hours. (Cedar Gallery reserves the right to investigate whether the person submitting that demand is authorized to do so or not).