<![if !vml]>

<![endif]>
A number of themes are discussed at various places of this website. While visiting Cedar Gallery, you will repeatedly encounter themes, such as 'love' and 'friendship', but also 'people' and 'trees' in the art shown, but also in the stories and poems.
So why did I have to add a separate 'THEMES' section? Because in the course of time new themes came ( and will continue to come) my way. Themes that are interesting or meaningfull. And also fit within the context of the subjects of Cedar Gallery.
I start this section with two themes, 'Metamorphoses' and 'Walls and Wall Art'. I like to invite you to read and watch. And to investigate whether these themes surprise you, or offer you something. Is 'Metamorphosis', for example, about a tadpole that turns into a frog? Or will there be totally different and unexpected issues at this section?
Are there universal ideas, views on specific themes? Have you come across a similar theme in other parts of the world?
Finally this. Over the years, new examples will probably be added within a certain theme. Or other themes will arouse my interest. Perhaps there will also themes disappear...
Aly Wagenvoorde, 2010
---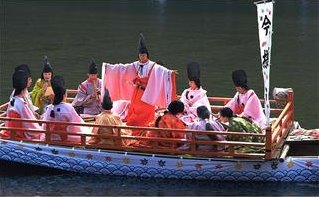 THEMES: METAMORPHOSIS | SAINTS AND SINNERS | STRANGE SHORES | TREES | WALLS AND WALL ART