stories
<![if !vml]>

<![endif]>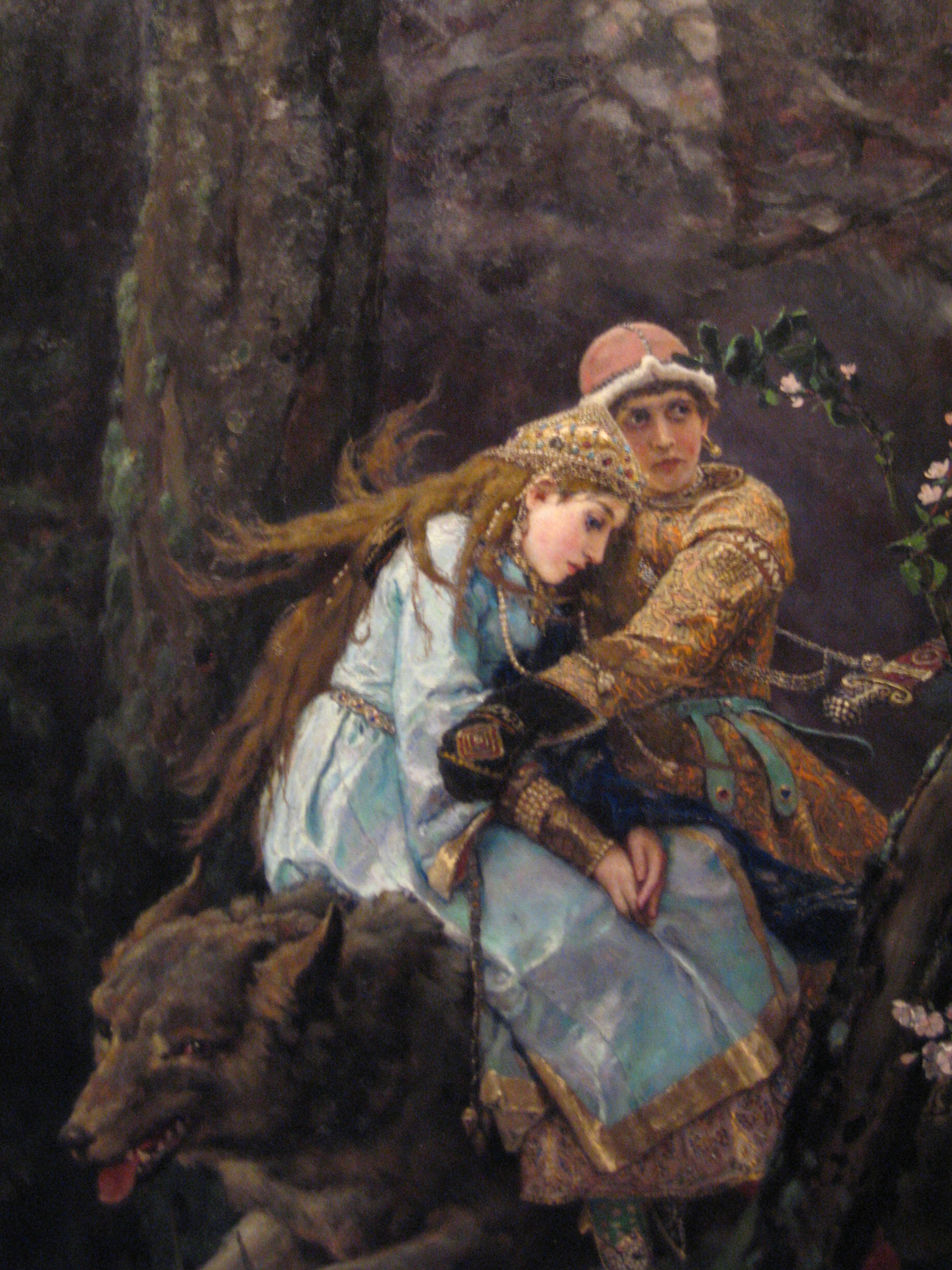 STORIES SIX WORD STORIES SHORT SHORT STORIES
Hercules (Greek mythology)
The story of Hercules at the crossroads originates from the greec sophist Prodikos of Keos (aprox 400. b.C.)
Hercules meets two women at a crossroads. These women are the personifications of Virtue and Vice. They both advice Hercules to follow the road they show him.
Virtue, who is depicted modestly and simply dressed usually, points at a rocky and steep road. This isn't a nice and easy road. But at the end there will be a reward.
Vice (depicted sometimes stripped to the waist, sometimes naked or, on the contrary, dressed over the top) points at a 'better', more attractive road. Hercules can take the easy passable road, that is flat and where he can have a lot of fun, right now. Or the difficult road, with view on a beautiful, but far away future. It is hard to choose.
Hercules (men) is the captain of his soul. Hercules remains the hero, also in this story. When the women have disappeared, he chooses the way Virtue showed him.
At the illustration above, the painting "Hercules at the Crossroads" (Annibale Caracci, 1596) Virtue points at the difficult road, with Pegasus, the winged horse, at the top. Pegasus means the poetical inspiration. Vice points at the pleasant road, associated with theatre and music.
There are many stories about Hercules. When he and Deianeira once crossed a river on the back of a centaur, it tried to rape the woman, but was killed by Heracles' poison arrows. The centaur tricked her to use his blood to paint her shirt, and give it to Heracles. When Heracles wore it, he was struck by hellish pains, and burned himself. After his death, he became a god.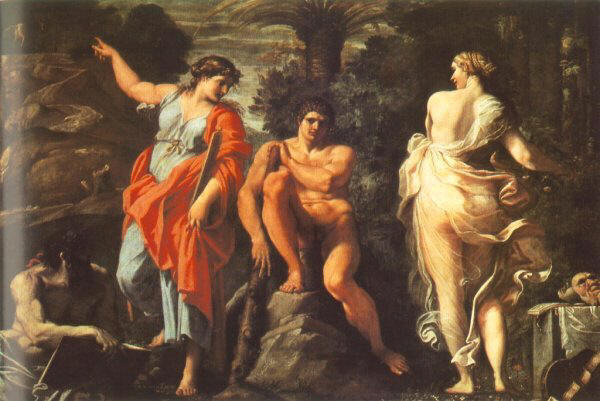 It can't be. I'm a virgin.
Kate Atkinson

For sale: baby shoes, never worn.
Ernest Hemingway
Snow White and Rose Green
Once upon a time there were two sisters and one got married and one didn't.
Or, once upon a time there were two piglets and one went to market and one didn't, or, one was straight and one wasn't.
The point is, whatever they did or failed to do, they were a great disappointment to their poor mother. Luckily for them, the two sisters loved one another. When they saw that their mother was growing more and more unhappy, they proposed to her that she cut them in half and out of the two good halves make one splendid one. Their mother refused in high indignation, but she was so wretched that the dutiful daughters went to a surgeon. The surgeon obligingly sawed them in half, then interchanged halves and stuck them together. But there were still two of them. This was a problem. So they went back home and said to their mother, "Now choose the good one." But their mother was furious that they had even thought of such a scheme. "You did it to mock me," she told them angrily. "You are both bad children." When the two sisters heard her say this, the Good One wept, but the Bad One smirked.
Suniti Namjoshi
From: From the Bedside Book of Nightmares, Fiddlehead, Frederection, 1984
more short short stories ..... >
<![if !vml]>

<![endif]>