WEB EXHIBITION
A new item.
Here you have the opportunity of having your own web exhibition.
Pictures, paintings, photographs, statues and design, there are many, many possibilities.
You will be able display your own art works, or the works of other artists that you admire, make your own choices, compose a mini exhibition (of about 10 favorite works of art), and write a short, arresting introduction. The possibilities are limitless, and all submissions will receive serious consideration. Make your mark on the internet, express your tastes, have your works, or the works of your favourite artist, displayed on one of the internets most interesting and often viewed web galleries. We look forward to your participation.
This page will change every now and then, dependent on the suggestions and supply.
Send your exhibits to: cedars@live.nl

Exhibition November 2009: Cherchez la Femme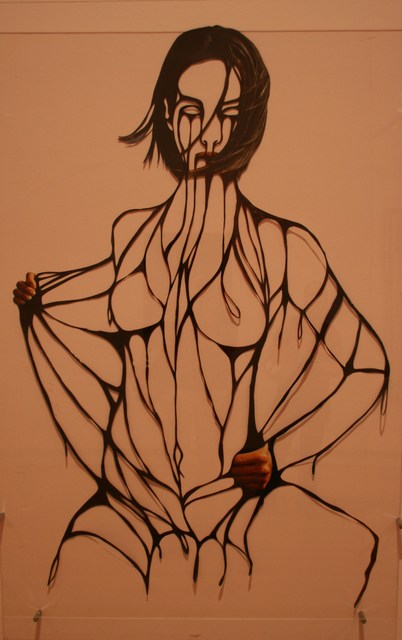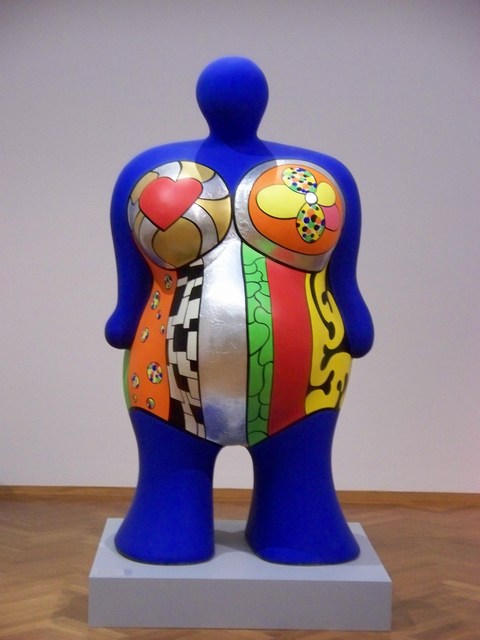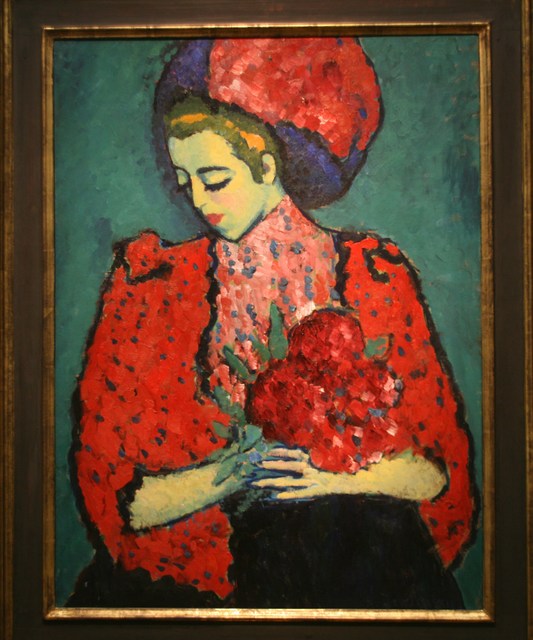 Amie Dicke, Christy (2002) Niki de Saint Phalle, Nana health (1998) Alexej von Jawlensky, Girl with peonies (1909)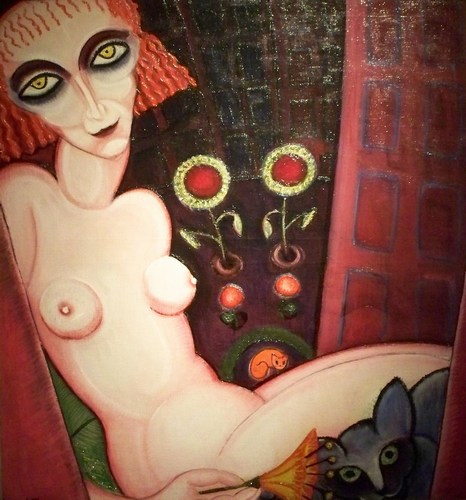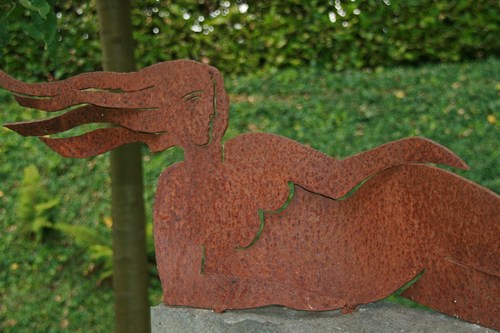 Hanny Korevaar, Woman in town (1922) Elisabeth Varge, Lorelai (1996)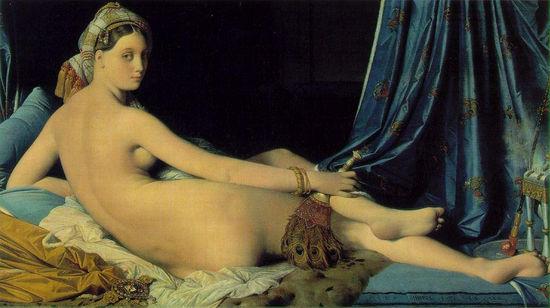 J.A.D. Ingres, La grande Odalisque (1814)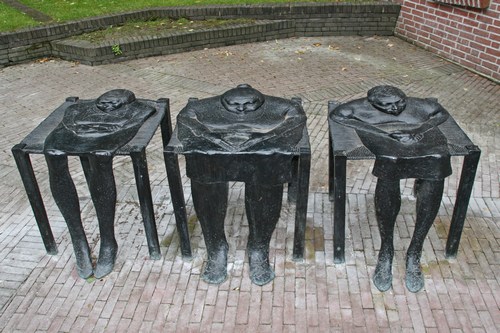 Guus Hellegers, The committee (1973)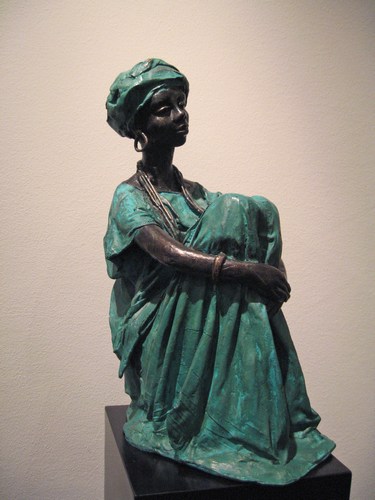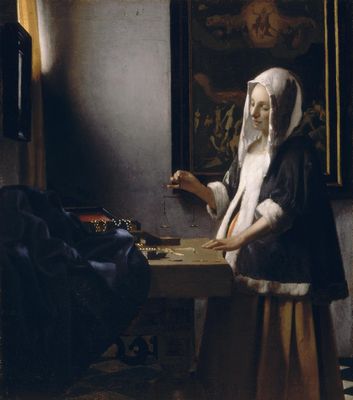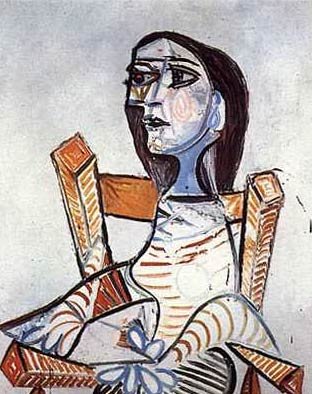 Unknown Johannes Vermeer, Lady with scales (1664) Pablo Picasso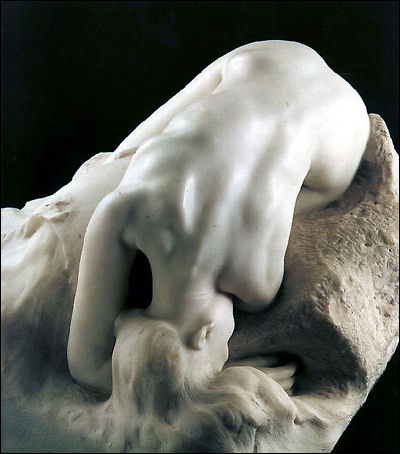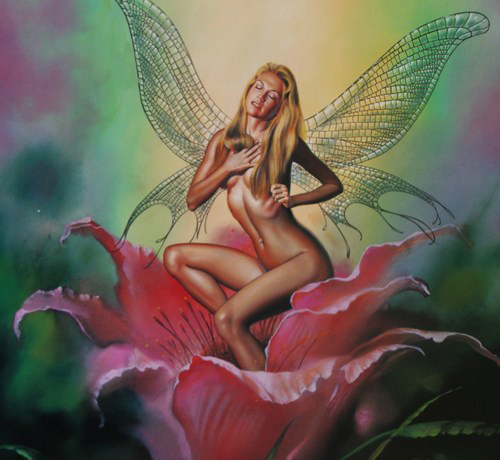 Auguste Rodin Boris Vallejo, Weema Detail (1994)
I like to further introduce three of the artists to you.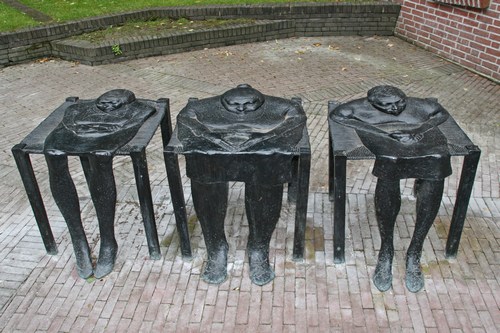 Gustaaf T.M. Hellegers (1937), sculptor and medallist,
lives in The Netherlands. Graduated with honor in sculpture at the Royal Academy of Plastic Arts The Hague (1964), scolarship at the National Higher Institute for Fine Arts in Antwerp (1964).
He executed many sculptures in commission through The Netherlands and his works are represented in many privat and public collections.
He works both in bronze and stone.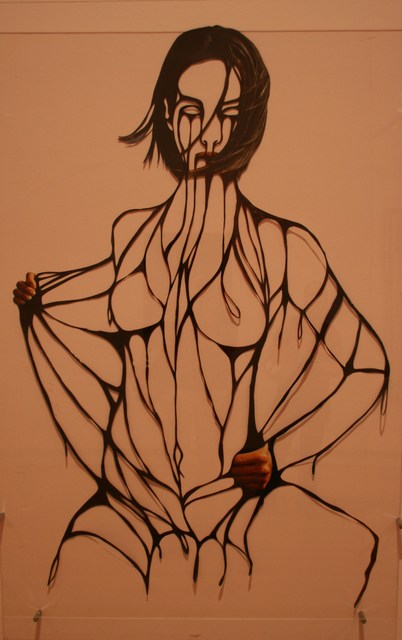 Amie Dicke (1978)
is an artist from the Netherlands. She started cutting away fashion posters when she was on a residency in New York. 'I started to project my loneliness on the city where the most familiar faces were those of the supermodels on the buildings and in the magazines,' she has said. Dicke turns the familiar images of advertising into something rare and strange, revealing the dark, gothic structures that lie beneath their surface. Images intended to project desirability, are exposed as empty and hollow. These are very interesting cut-outs, like the one in this exhibition.
Dicke completed her degree in Fine Art from the Willem de Kooning Academy of Fine Arts in Rotterdam.
Her work has been shown internationally at galleries and museums such as the Schirn Kunsthalle in Frankfurt, Germany, Tate Modern and Project Space 176 in London, FLAG Art Foundation, New York, and Art Centre Silkeborg Bad in Denmark.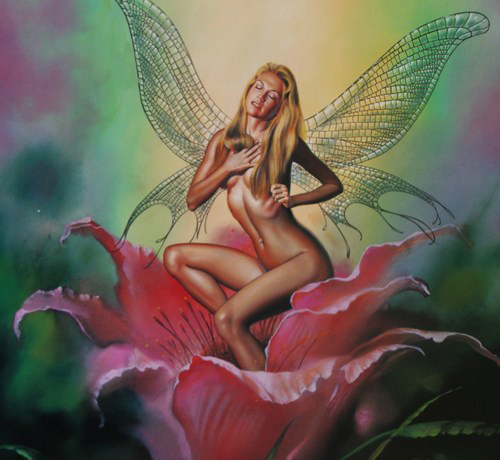 Boris Vallejo (1941), painter,
is born in Lima, Peru. He frequently works with Julie Bell, his wife, painter and model.
Vallejo attended the National School of Fine Arts in his native country before immigrating to the United States in 1964.
He has since done a great volume of work for the Fantasy field, having worked for virtually every major publishing house with a science fiction/fantasy line. Boris has also illustrated for album covers, video box art and motion picture advertising.
Vallejo works almost exclusively in the fantasy and erotica genres. His hyper-representational paintings have graced the covers of dozens of science fiction paperbacks and are featured in a series of best-selling glossy calendars. Subjects of his paintings are typically gods, monsters, and well-muscled male and female barbarians engaged in battle. Some of his male figures were modeled by Vallejo himself, and many of his later female characters were modeled by his wife. His latest works still retain heavy fantasy elements, but lean more towards the erotic rather than pure fantasy themes.
http://www.imaginistix.com/borisbio.cfm
<![if !vml]><![endif]> © awagenvoorde

Starting in the mid-1960s, London became a centre for the worldwide youth culture, exemplified by the Swinging London subculture associated with Carnaby Street.
The role of trendsetter was revived during the punk era.
How about architecture, parks and gardens, ethnic groups, religion, music and art..., how about London NOW?!

colour experience

Exhibition October 2016: The colour experience


'True colors' Phil Collins

Colors like red, orange, yellow, green, light blue, blue, and violet, what do they do to us?
Colors in music, colors in art, colors in every day life...
More info? Look here: http://en.wikipedia.org/wiki/Color
I just like to show, to share...
And the music? Aaah, on Youtube you will probably find all the titles I mention. By the way, there are numerous more, but I like to give you an example of what I like...
Who I am? Just one of those colorful people that fill our wonderful planet.

'Red light' U2
'Scarlet' U2





Ariadne, J.W. Waterhouse




Pictures above: Does it make a difference, a red or a white 'wall'?




The three decades of development China is experiencing – building to a crescendo with the Olympics – are unparalleled in history. The colour red, which I use to highlight specific parts of the photograph, can elicit different responses in people from different countries or cultures – at times, it can even have opposite meanings for people. I want my work to be interpreted differently by people depending on their response to the symbolic meaning of red. In this sense, the work has the potential to reveal international perspectives to common subject matter.

Zhou Jun


Zhou Jun: Beijing Hujialou area 2006


Zhou Jun: 9th 2007

'Orange sky' Alexi Murdoch

Schmidt-Rotluff 'Bursting of a dike', 1910

J.W. Waterhouse 'Circe'

'Mellow Yellow' Donovan
'Fields of Gold' Sting

What color do you see here?

YELLOW?

The titles of the paintings tell us, that yellow is the color...

This is Campendonck's Yellow Animal (1914)

And this

The Yellow-black Leotard, painted by Pechstein

'Green Light' John Legend

<<< THE COLOUR EXPERIENCE IS UNDER CONSTRUCTION >>>

'Blue eyes crying in the rain' Willie Nelson
'True Blue' Madonna


Fong Leng, Phoenix


Franz Marc, the creation of the horses, 1913

'Purple Rain' Prince
'Violet' Hole
Works of art are the property of their respective owners.
Cedar Gallery is a non-profit site. Works of art are published on this site purely for educational reasons, for the purpose of information and with good intentions. If you have a copyright ownership of a work of art and you ask us to remove a picture from the site, this will be done immediately. We guarantee to fulfill such demands within 72 hours. (Cedar Gallery reserves the right to investigate whether the person submitting that demand is authorized to do so or not).