In the Hino family, there were two daughters. The elder daughter became blind after having a disease with high fever. So, the younger daughter, Tomiko, was determined to be married to the prince instead of her elder sister. The blind daughter ( a little girl in white clothes ) was sent to a Buddhist temple accompanied by a monk to be a Buddhist nun.

Below some pictures of a movie about Hino Tomiko.
* * * * * * * * * * * * * * * * * * * * * * * * * * * * * * TOP * * * * * * * * * * * * * * * * * * * * * * * * * * * * * * *
Life Cycle
Infancy
One month after birth the Japanese child may be taken to a local Shinto shrine to be introduced to the guardian gods and symbolically to all of society.
This is called 'miyamairi'. Parents and grandparents bring the child to the shrine, to express gratitude to the deities for the birth of a baby and have a shrine priest pray for his or her health and happiness.
Today, most Miyamairi are practiced between one month or 100 days after birth. In famous and busy shrines, the ceremony is held every hour, often during weekends. A group of a dozen babies and their families are usually brought in the hall, one group after another. Before the altar, a Shinto priest wearing a costume and headgear appears between the group and the altar, reciting a prayer and swinging a tamagushi right and left. http://en.wikipedia.org/wiki/Tamagushi
During the prayer, the priest cites the name of the baby, the names of the parents, the family's address, and the baby's birthday. Afterwards, the parents and grandparents come forward, one by one, bow to the altar, and place tamagushis upon it.
At the end of the ceremony, rice wine in a red wooden cup is given to each person in attendance; small gifts are often given to the family.
Annual celebrations for children occur on 3 March for girls (Doll Festival), on 5 May for boys (Chidern's Day) and on 15 November for girls aged three and seven and boys aged three and five. This is called Shichigosan.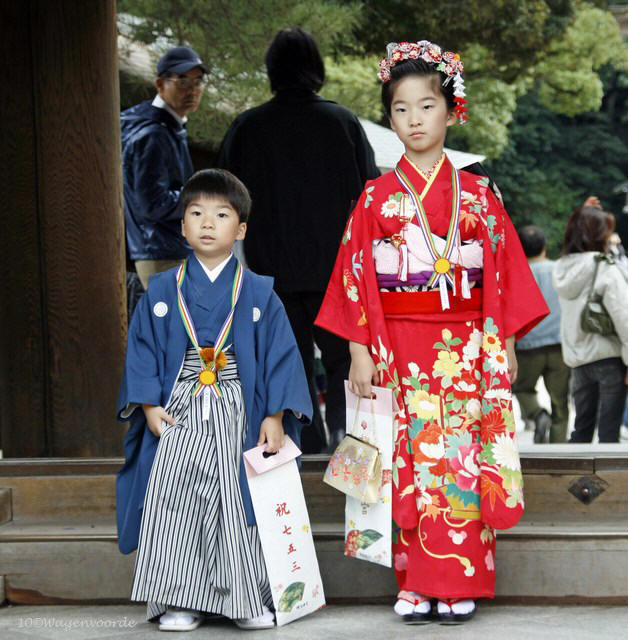 Childhood
Under the modern school system in Japan the most important rites of passage are school enrollment and graduation. The nine years of compulsory education comprise six years of elementary school and three years of middle school.
Children who turn six year old by April 1st each year are enrolled in elementary school, and start their school career by participating in an enrollment ceremony.
The Japanese educational system was reformed after World War II. The old system was changed to a 6-3-3-4 system (6 years of elementary school, 3 years of junior high school, 3 years of senior high school and 4 years of University) with reference to the American system.
Japan has one of the world's best-educated populations, with 100% enrollment in compulsory grades and zero illiteracy. While not compulsory, high school (koukou) enrollment is over 96% nationwide and nearly 100% in the cities.
About 46% of all high school graduates go on to university or junior college.
The Ministry of Education closely supervises curriculum, textbooks, classes and maintains a uniform level of education throughout the country. As a result, a high standard of education is possible.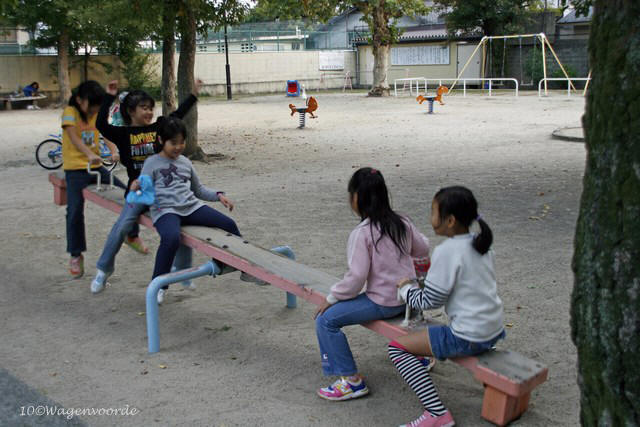 DEATH IN JAPAN (1)