'Were I called on to define, very briefly, the term Art, I should call it 'the reproduction of what the Senses perceive in Nature through the veil of the soul.' The mere imitation, however accurate, of what is in Nature, entitles no man to the sacred name of 'Artist.'
Edgar Allan Poe
Artists:

Jean Dubuffet - Lucio Fontana - Mariko Mori - Bruce Nauman - Richard Serra - Bill Viola - Ai Weiwei
Dubuffet was born in Le Havre. He moved to Paris in 1918 to study painting at the Académie Julian, but after six months he left the Académie to study independently. In 1924, doubting the value of art, he stopped painting and took over his father's business of selling wine. He took up painting again in the 1930s, when he made a large series of portraits in which he emphasized the vogues in art history. Although he stopped once more, he turned to art for good in 1942 when he started to paint figures of nude women in a impersonal and primitive way, in strong colours. Another subject he choose, was people in everyday life, such as people sitting in the underground, or just walking in the countryside. His first solo show came in 1944.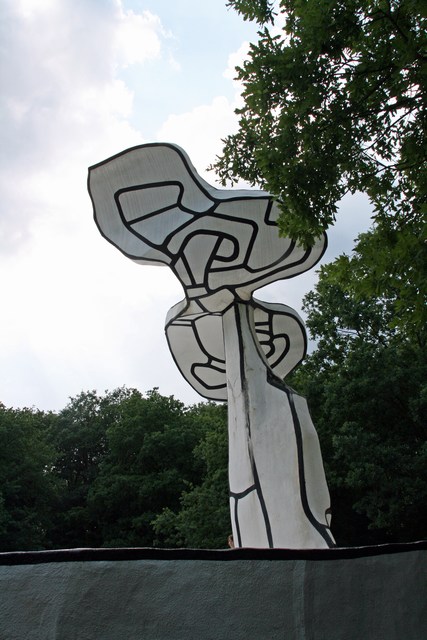 In 1945 he became strongly impressed by a show in Paris of Jean Fautrier's paintings, in which he recognized meaningful art which expressed directly and purely the depth of a person. Jean Fautrier (May 16, 1898 – July 21, 1964) was a French painter and sculptor. He was one of the most important practitioners of Tachisme*. Just like Fautrier, Dubuffet started to use thick oil paint, but mixed with sand and gravel, by which he could model the paint as a skin of the painting. This resulted in the series 'Hautes Pâtes'.
After 1946 he started a series of portraits. He painted these portraits in the same thick materials.
A few years later, in 1948, he approached the surrealist group and became strongly connected with the artistic circle around the surrealist André Masson. In 1944 he started an important relation with Jean Paulhan, a French writer, literary critic and publisher.
Influenced by Hans Prinzhorn's book Artistry of the Mentally Ill, Dubuffet coined the term Art Brut (meaning "raw art," oftentimes referred to as 'outsider art') for art produced by non-professionals working outside aesthetic norms, such as art by psychiatric patients, prisoners, and children. He sought to create an art as free from intellectual concerns as Art Brut, and his work often appears primitive and child-like.
From 1962 he produced a series of works in which he limited himself to the colours red, white, black, and blue. Towards the end of the 1960s he turned increasingly to sculpture, producing works in polystyrene which he then painted with vinyl paint.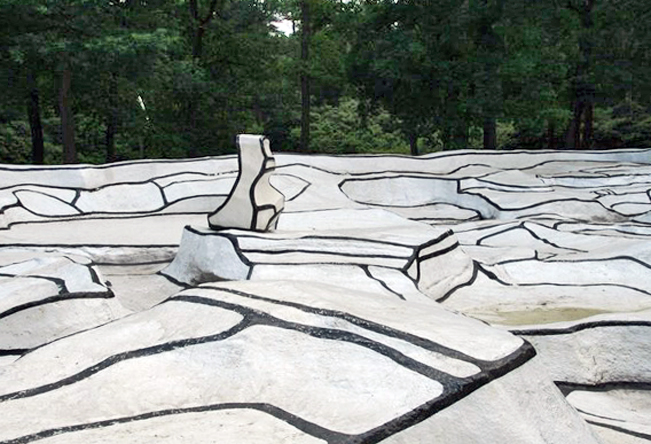 In late 1960-1961, Dubuffet began experimenting with music and sound and made several recordings with the Danish painter Asger Jorn, a founding member of the avant-garde movement COBRA. The same period he started making sculpture, but in a very not-sculptural way. As his medium he preferred to use the ordinary materials as papier mâchier and for all the light medium polystyrene, in which he could model very fast and switch easily from one work to another, as sketches on paper. At the end of the sixties he started to create his large sculpture-habitations, such as 'Tour aux figures', 'Jardin d'Hiver' and 'Villa Falbala' in which people can wander, stay, contemplate etc. In 1969 ensued an acquaintance between him and the French Outsider Art artist Jacques Soisson.
In 1973 Jean Dubuffet created a piece of art by the name 'Jardin d'Émail', an example of an environment. Environment art can be seen as a movement of conceptual art.
In 1978 Dubuffet collaborated with American composer and musician Jasun Martz to create the record album artwork for Martz's avant-garde symphony entitled The Pillory.
One of Dubuffet's later works was Monument With Standing Beast (1984). Dubuffet died in Paris in 1985.
In early 2012 the Pace Gallery mounted an exhibition of work from the last two years of Dubuffet's life. Writing to Arne Glimcher, in a letter reproduced in the catalog for the exhibition, Dubuffet explained his conception for the paintings as "intended to challenge the objective nature of being. The notion of being is presented here as relative rather than irrefutable: it is merely a projection of our minds, a whim of our thinking. The mind has the right to establish being wherever it cares to and for as long as it likes. There is no intrinsic difference between being and fantasy."
http://brooklynrail.org/2012/03/artseen/jean-dubuffet-the-last-two-years

*) Tachisme is a French style of abstract painting popular in the 1940s and 1950s. It is often considered to be the European equivalent to abstract expressionism.It was part of a larger postwar movement known as Art Informel , which abandoned geometric abstraction in favour of a more intuitive form of expression, similar to action painting. Another name for Tachism is Abstraction lyrique (related to American Lyrical Abstraction). COBRA is also related to Tachisme, as is Japan's Gutai group.
Artists you may think of are Pierre Alechinsky, Karel Appel, Alberto Burri, Jean Fautrier, Lucio Fontana, Sam Francis, Asger Jorn, Jackson Pollock and Zao Wou Ki. And others, of course…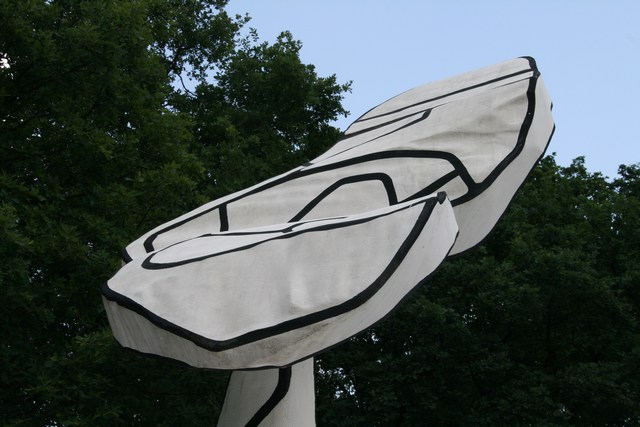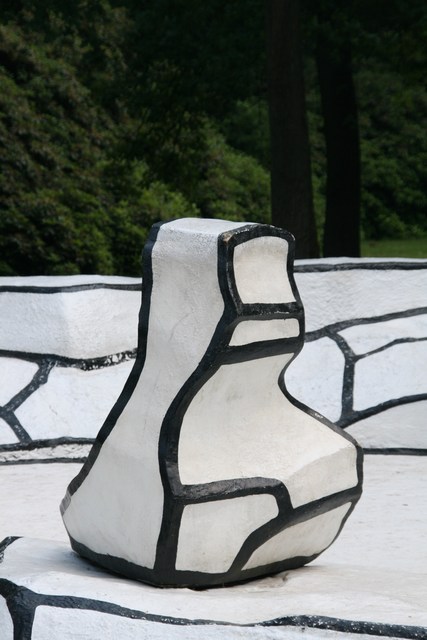 © pictures: wagenvoorde
Sculpture Garden, Kröller Müller Museum, Holland
* * * * * * * * * * * * * * * * * * * * * * * * * * * * * * * * * * * T O P * * * * * * * * * * * * * * * * * * * * *
Lucio Fontana (19 February 1899 – 7 September 1968) was an Italian painter, sculptor and theorist of Argentine birth. He was mostly known as the founder of Spatialism and for his ties to Arte Povera.
Fontana spent the first years of his life in Italy and came back to Argentina in 1905, where he stayed until 1922, working as a sculptor along with his father, and later on his own. As early as 1926 he participated in an exhibition.
In 1927 Fontana returned to Italy and studied under the sculptor Adolfo Wildt, at Accademia di Brera from 1928 to 1930. (Having a strong late nineteenth century Romanticism background, Wildt is dedicated to the art of sculpture, strongly influenced by the Secession and by Art Nouveau. It is characterized by complex symbolism and by definition is almost gothic in its forms.)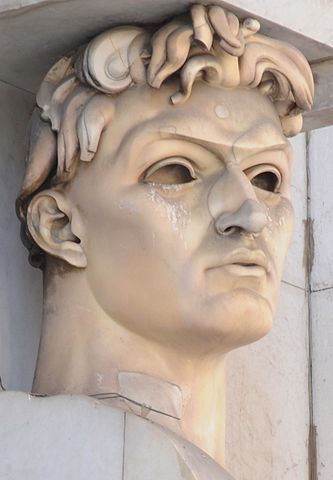 Damiano Chiesa, by Adolfo Wildt © wolfgang moroder
It was there where Fontana presented his first exhibition in 1930. During the following decade he travelled through Italy and France, working with abstract and expressionist painters. In 1935 he joined the association Abstraction-Création in Paris and from 1936 to 1949 made expressionist sculptures in ceramic and bronze. In 1939, he joined the Corrente, a Milan group of expressionist artists.
In 1940 he returned to Argentina. In Buenos Aires (1946) he founded the Altamira academy together with some of his students. The White Manifesto was published, where is stated that "Matter, colour and sound in motion are the phenomena whose simultaneous development makes up the new art". In the text, which Fontana did not sign but to which he actively contributed, he began to formulate the theories that he was to expand as Spazialismo, or Spatialism, in five manifestos from 1947 to 1952
Following his return to Italy in 1948 Fontana exhibited his first Ambiente spaziale a luce nera (Spatial Environment) (1949) at the Galleria del Naviglio in Milan, a temporary installation consisting of a giant amoeba-like shape suspended in the void in a darkened room and lit by neon light. From 1949 on he started the so-called Spatial Concept or slash series, consisting in holes or slashes on the surface of monochrome paintings, drawing a sign of what he named "an art for the Space Age".
Fontana often lined the reverse of his canvases with black gauze so that the darkness would shimmer behind the open cuts and create a mysterious sense of illusion and depth. He then created an elaborate neon ceiling called "Luce spaziale" in 1951 for the Triennale in Milan. In his important series of Concetto spaziale, La Fine di Dio (1963–64), Fontana used the egg shape.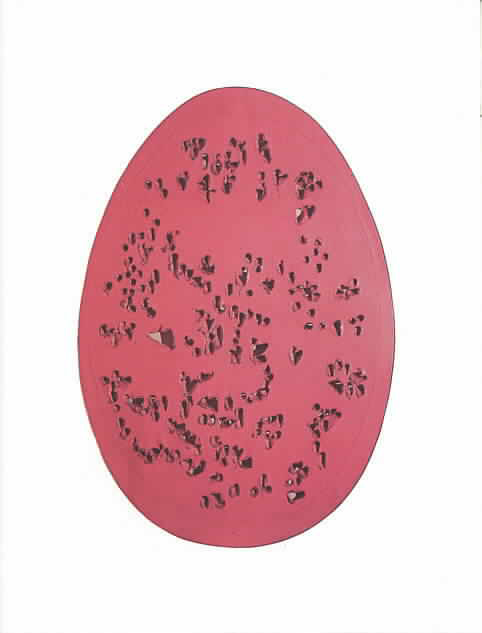 The End of God
The End of God (1963)
A pink, egg-shaped canvas is peppered with numerous clusters of puncture marks, revealing the blank space behind. This is one of the series of works in which Fontana made single cuts or holes in the canvas, and represents the artist's ultimate gestural act. The puncture marks and gashes were made to draw attention to the infinite space behind the canvas, making the void beyond the flat surface as much a part of the work as the canvas itself.
This rejection of the traditional space of the canvas, and the movement of the work into the real space of the gallery is typical of Spazialismo.
Fontana engaged in many collaborative projects with the most important architects of the day, in particular with Luciano Baldessari, who shared and supported his research for Spatial Light – Structure in Neon (1951) at the 9th Triennale and, among other things, commissioned him to design the ceiling of the cinema in the Sidercomit Pavilion at the 21st Milan Fair in 1953.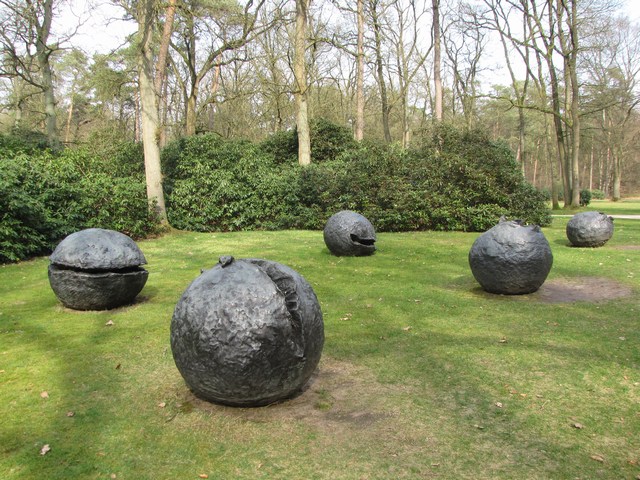 Concetto Spaziale 'Natura', 1959-1960
Around 1960, Fontana began to reinvent the cuts and punctures that had characterized his highly personal style up to that point, covering canvases with layers of thick oil paint applied by hand and brush and using a scalpel or Stanley knife to create great fissures in their surface. In 1961, following an invitation to participate along with artists Jean Dubuffet, Mark Rothko, Sam Francis, and others in an exhibition of contemporary painting entitled "Art and Contemplation", held at Palazzo Grassi in Venice, he created a series of 22 works dedicated to the lagoon city. He manipulated the paint with his fingers and various instruments to make furrows, sometimes including scattered fragments of Murano glass

Among Fontana's last works are a series of Teatrini ('little theatres'), in which he returned to an essentially flat idiom by using backcloths enclosed within wings resembling a frame; the reference to theatre emphasizes the act of looking, while in the foreground a series of irregular spheres or oscillating, wavy silhouettes creates a lively shadow play
In the last years of his career, Fontana became increasingly interested in the staging of his work in the many exhibitions that honored him worldwide, as well as in the idea of purity achieved in his last white canvases. These concerns were prominent at the 1966 Venice Biennale, for which he designed the environment for his work. At Documenta IV in Kassel in 1968, he positioned a large, revelatory slash as the centre of a totally white room (Ambiente spaziale bianco).
Shortly before his death he was present at the "Destruction Art, Destroy to Create" demonstration at the Finch College Museum of New York. Then he left his home in Milano and went to Comabbio (in the province of Varese, Italy), his family's mother town, where he died in 1968.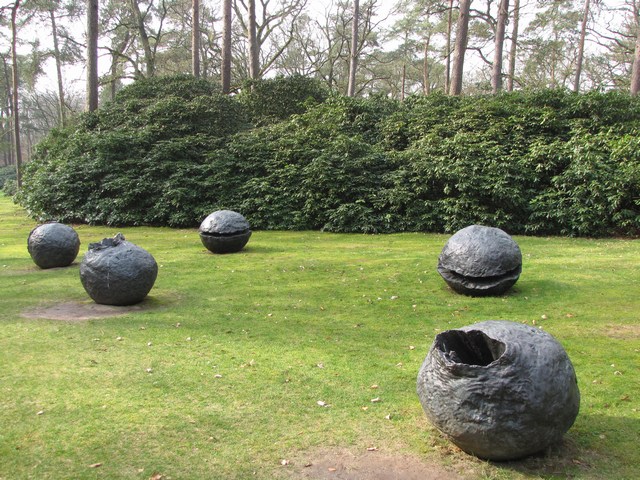 Fontana had his first solo exhibitions at Galleria del Milione, Milan, in 1931. In 1961, Michel Tapié organized his first show in the U.S., an exhibition of the Venice series, at the Martha Jackson Gallery, New York. He participated in numerous exhibitions around the world.
Today Fontana's works can be found in the permanent collections of more than one hundred museums around the world. In particular, examples from the Pietre series are housed in the Stedelijk Museum, Amsterdam, the Centre Pompidou, Paris, the Galleria Nazionale d'Arte Moderna, Rome, and the van Abbemuseum, Eindhoven. Fontana's jewelry is included in the permanent collection of the Museum of Fine Arts, Boston.
* * * * * * * * * * * * * * * * * * * * * * * * * * * * * * * * * * * T O P * * * * * * * * * * * * * * * * * * * * *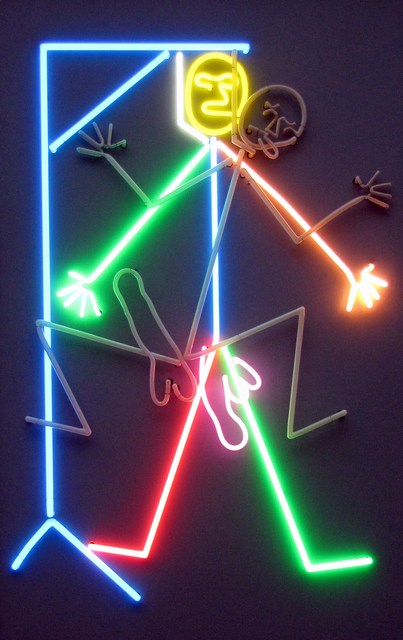 Bruce Nauman, born in 1941 in Fort Wayne, Indiana, has been recognized since the early 1970s as one of the most innovative and provocative of America's contemporary artists. After leaving school, Nauman had the simple realization that, if he was an artist and if he was in the studio, that whatever he was doing in the studio must be art.
Early on, he abandoned painting and began a restless investigation into the possibilities of sculpture, performance, installations, film , video, photography and neon for his work. Ideas from other disciplines, like literature, dance, music and theatre were to play an increasingly important role in his art.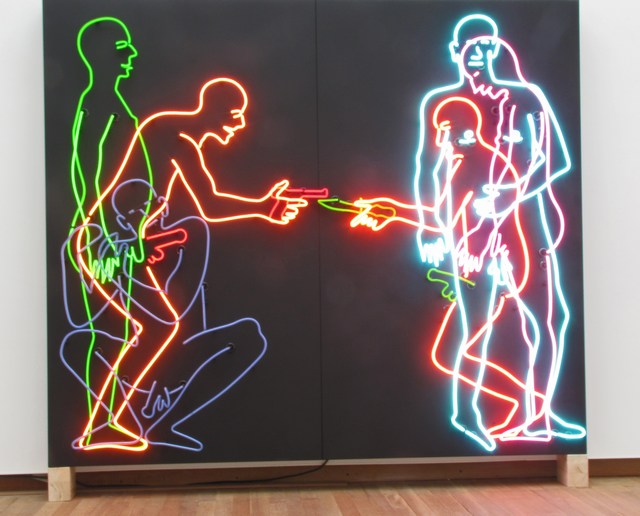 Sex and death, 1985

Nauman was a pioneer in the field of video art. The series of early videos from the 1960s, in which he filmed himself carrying out absurd and pointless exercises in his studio, are considered particularly ground-breaking.
He has never imposed any limitations on himself.
For the neons, Bruce Nauman made sketches in pencil, charcoal and watercolour. For the figures, he used the outlines of the bodies of himself and his wife. The double outlines in different colours indicate where neon is to be used, and the layered figures indicate how they will appear when the neon flashes on and off. The primary colours red, yellow and blue are used for the male figures, while the female figures are represented in softer shades like pink, green and orange. The timing of the sequences is very important and is fixed and repeated in a continual loop, each figure having its own individual programme.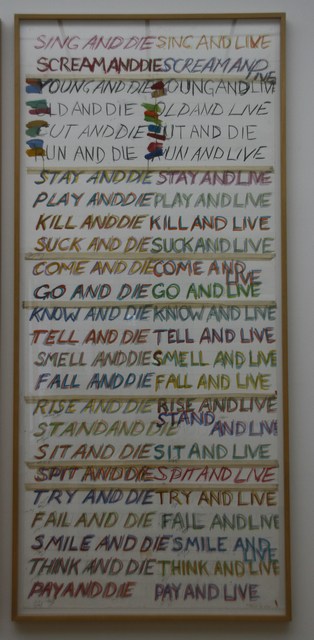 Live and Die, 1983 (Herbert Foundation)

Though neon light is immaterial, it draws attention immediately, completely dominating its environment and attracting through its warm glow and intense colours.
...
Conflicting signals are given simultaneously in a deliberate attempt to arouse confusion and unease in the viewer.
In 2009, Bruce Nauman was awarded the oeuvre prize, the Golden Lion, at the Venice Biennale.
I met with the art of Bruce Nauman at the Benesse House Museum, in Japan. I saw the installation '100 Live and Die', a neon billboard of flashing phrases, and was intrigued. I went back in the evening, when there was no one around and everything dark, except this installation. Guests of the hotel are permitted to wander beyond closing time. It was fascinating. This dark, concrete gallery, and 'CRY AND LIVE', and/or 'THINK AND DIE', it read, in large, glowing letters.
'SMILE AND LIVE'.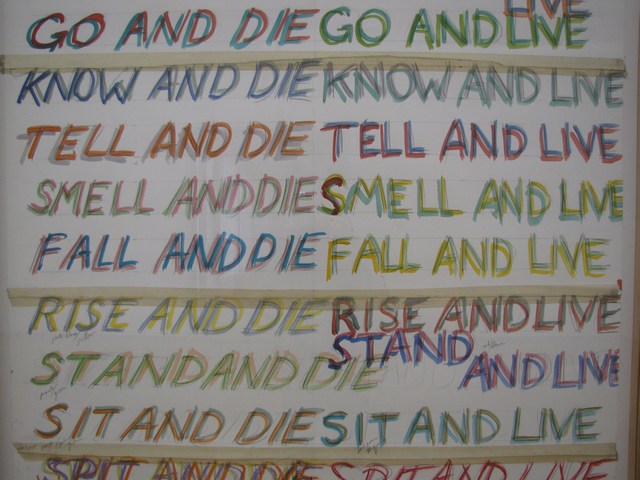 A remarkable place to be, on the tiny island of Naoshima in the Seto Inland Sea of southern Japan. A place where art and nature go hand in hand.
(The construction of the Benesse House Museum in 1992 marked the beginning of a fruitful partnership between Benesse Corporation and another Pritzker winner, the Japanese architect Tadao Ando. To date, he has designed seven structures on the small island, including three museums and the Benesse House Park building, which is studded with museum-worthy pieces.)
Unfortunately taking pictures of '100 Live and Die' was not allowed at this beautiful place, so I can't show you the glowing letters here.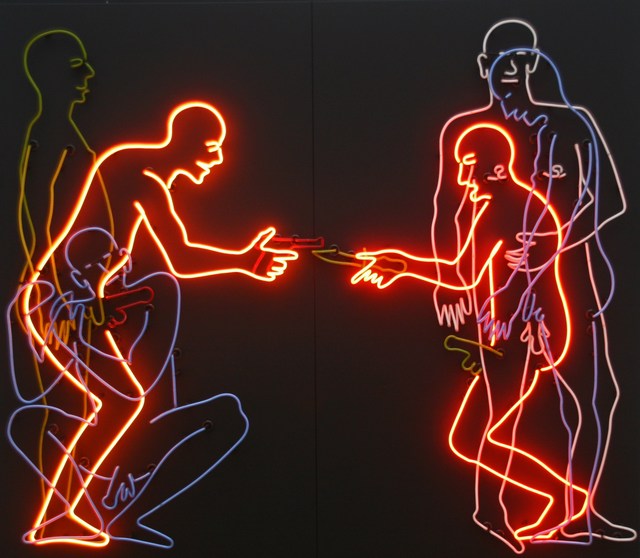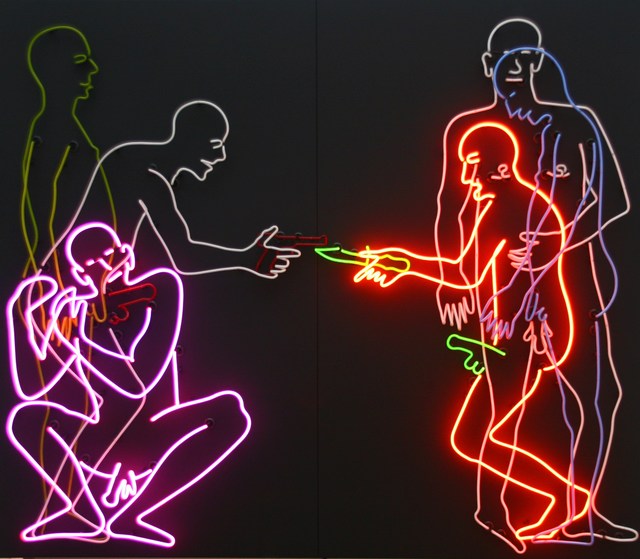 Sex and death, 1985

The works shown here are of an exhibition in the Bonnefantenmuseum in Maastricht, Holland.
Works by Bruce Nauman in the Bonnefantenmuseum's coleection include a series of works on paper, and an installation from 1990, Hand Puppet.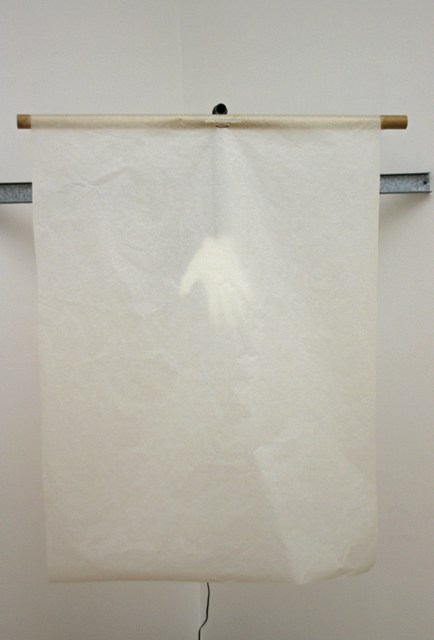 Hand Puppet, 1990
* * * * * * * * * * * * * * * * * * * * * * * * * * * * * * * * * * * T O P * * * * * * * * * * * * * * * * * * * * *
Bill Viola, Flushing, New York, 1951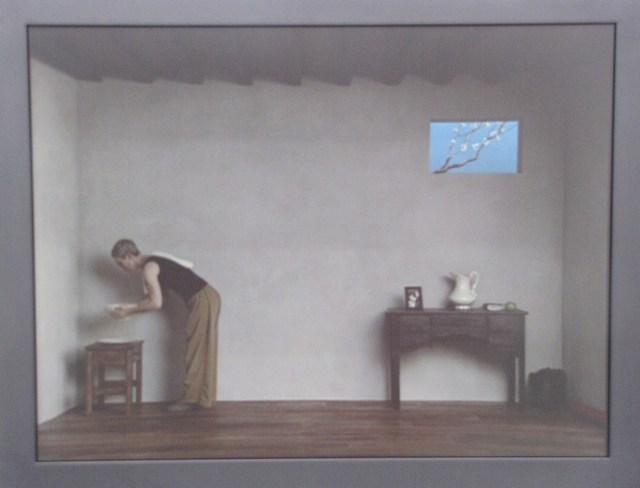 Catherine's Room 2001
Color video on five LCD flat panels
Originally from New York, Viola has travelled widely. He studied Zen meditation and advanced video technology during a period of 18 months in Japan, before moving to southern California at the beginning of the 1980s. His experience of Eastern philosophy has informed his artistic investigation into the relationship between an individual's inner life and the experience of his body. In his work with experimental sound and video he therefore aims to create art which operates as a complete 'experience'.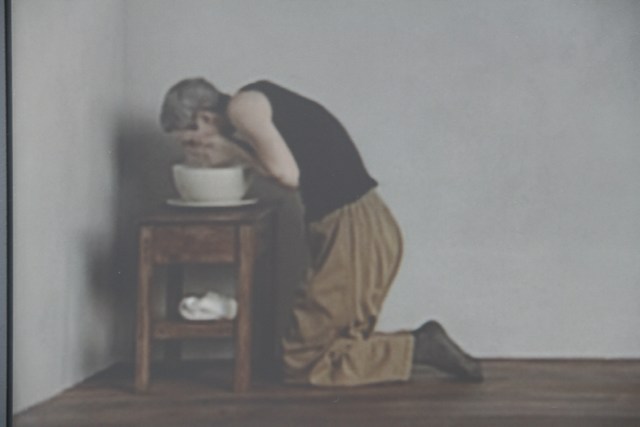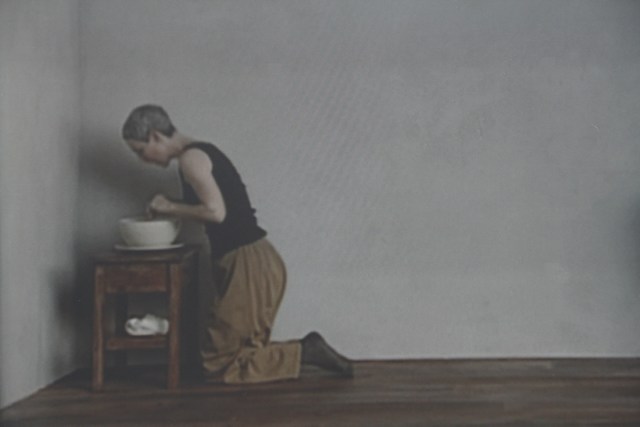 The video artist Bill Viola takes inspiration from painterly traditions. That influence can be discerned both in his choice of subject matter and in his manner of portrayal. The five LCD screens that make up Catherine's Room remind one of a traditional polyptych, which was used as an altarpiece since the late Middle Ages. The title of this work could refer to St. Catherine, who led a life of spirituality and ascetism. Despite associations with ancient paintings, the woman herself has a thoroughly contemporary appearance.
The incidence of light shows that we are seeing the room at five different times of the day, and the branch of a tree, visible through a window in the back wall, reveals the change of seasons. Viola seems to decelerate the passing of time. Actions and movements thereby acquire a magnified expressiveness and a ritual quality. And as is often the case in Viola's work, the cyclical movement of time is conveyed.
The Tate Gallery in London has a work of him, titled 'Nantes Triptych (1992).
This work consists of three, large-scale panels of projected video images. On the left a young woman is giving birth, while on the right an old woman is dying.
Both are recordings of real events. For more information and pictures:
http://www.tate.org.uk/art/artworks/viola-nantes-triptych-t06854
In the centre, a naked figure is submerged under water, floating, sometimes still and then moving in a turbulent manner, as if drowning. Birth and death are a continuum, while, in the meantime, we experience the chaos of our lives.
Viola is influenced by his travels, studying local religions, and investigating different cultural responses to man's relationship with nature and other universal questions of existence.

Catherine's Room (2001)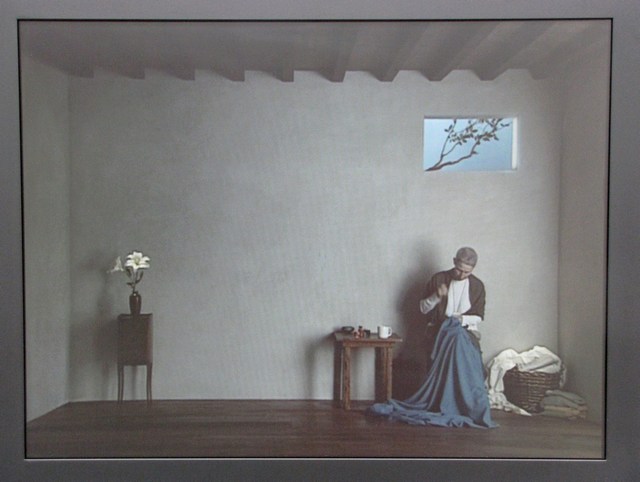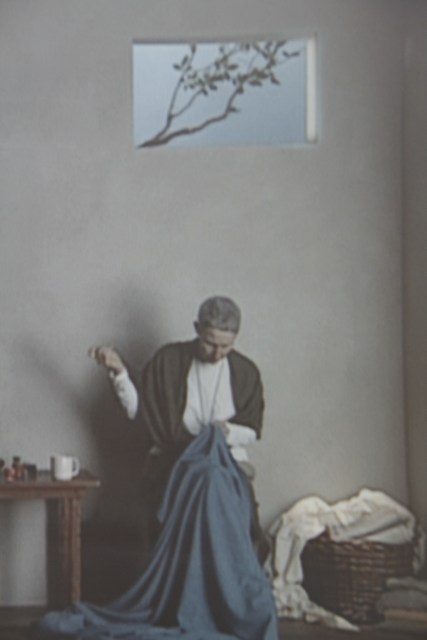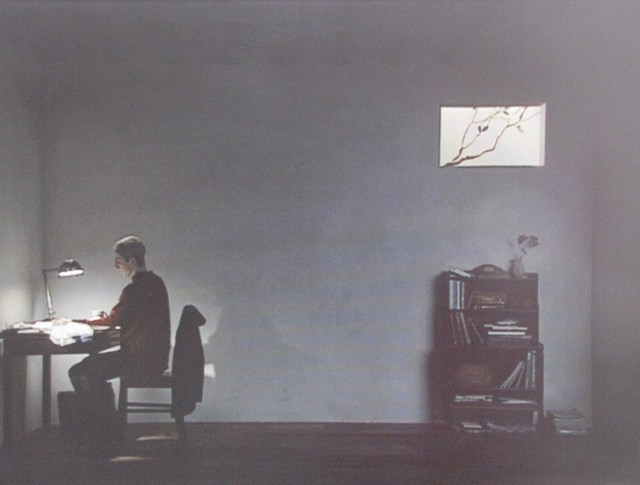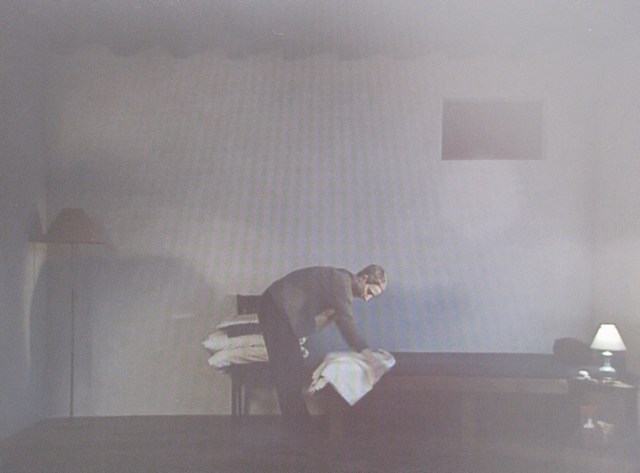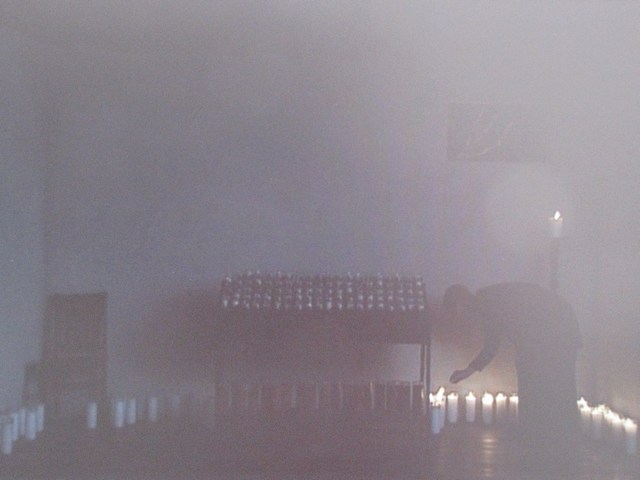 © pictures: wagenvoorde
Tilburg 2012
http://www.depont.nl/en/collection/artists/artist/kunstenaar/viola/werk/

* * * * * * * * * * * * * * * * * * * * * * * * * * * * * * * * * * * T O P * * * * * * * * * * * * * * * * * * * * *
Richard Serra (born November 2, 1939) is an American minimalist sculptor and video artist known for working with large-scale assemblies of sheet metal. Serra was involved in the Process Art Movement.
Process art is an artistic movement as well as a creative sentiment where the end product of art and craft, the objet d'art, is not the principal focus. The 'process' in process art refers to the process of the formation of art: the gathering, sorting, collating, associating, patterning, and moreover the initiation of actions and proceedings. Process art is concerned with the actual doing and how actions can be defined as an actual work of art; seeing the art as pure human expression.
Some artists who were involved in this movement as well, are:
Lynda Benglis, Eva Hesse, Bruce Nauman and Robert Morris.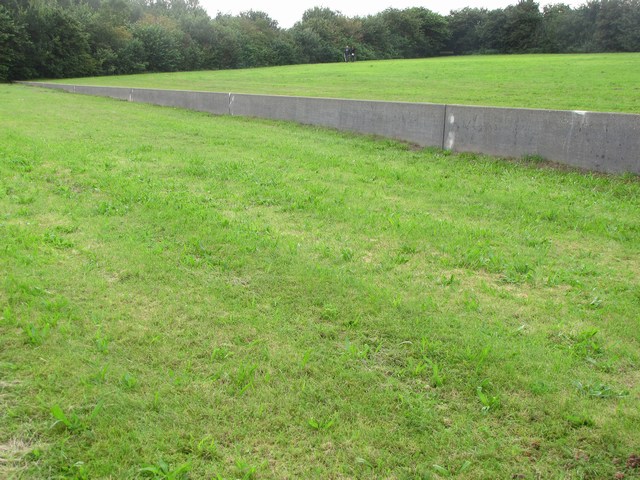 Sea Level
Richard Serra was born in San Francisco. His father, Tony, was Spanish native of Mallorca and his mother, Gladys, was Russian from Odessa. Serra studied English literature at the University of California, Berkeley and later at the University of California, Santa Barbara between 1957 and 1961. While at Santa Barbara, he studied art with Howard Warshaw and Rico Lebrun. On the West Coast, he supported himself by working in steel mills, which turned out to have a strong influence on his later work.
Serra discussed his early life and influences in an interview in 1993. He described the San Francisco shipyard where his father worked as a pipe-fitter as another important influence on his work, saying of his early memory: "All the raw material that I needed is contained in the reserve of this memory which has become a reoccurring dream."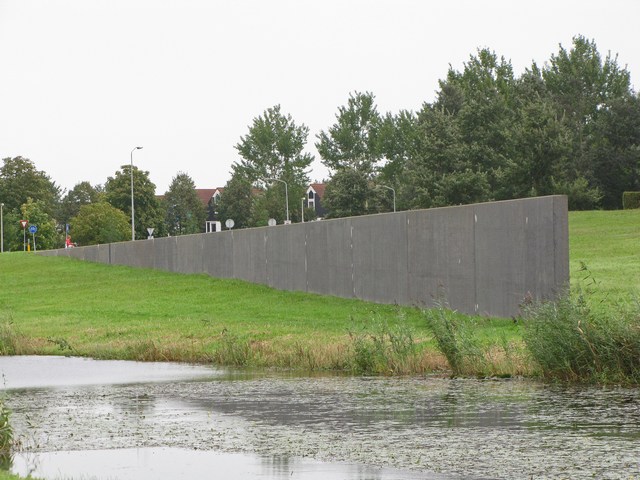 Serra started living in New York in the 1960s, and there his circle of friends included Carl Andre, Walter De Maria, Eva Hesse, Sol LeWitt, and Robert Smithson.
Information about his life and work can be found here: http://en.wikipedia.org/wiki/Richard_Serra
Serra's drawings are not sketches for his sculptures, but autonomous works of art. Although he has been drawing since 1972, his first solo exhibition only came in 1974, in New York. The pictures below are taken at an exhibition in the Bonnefantenmuseum in Holland, in 2011.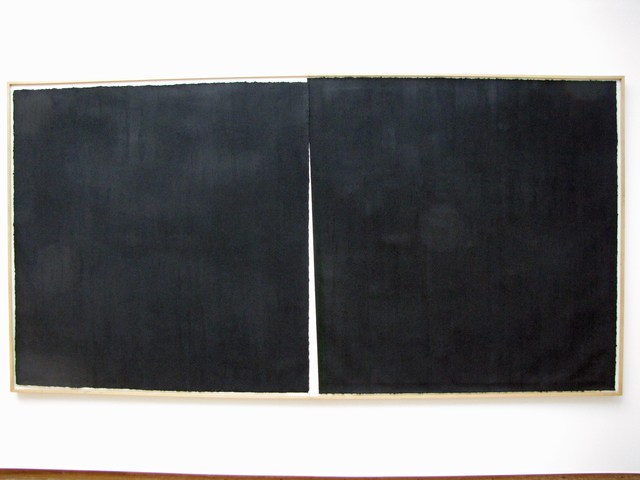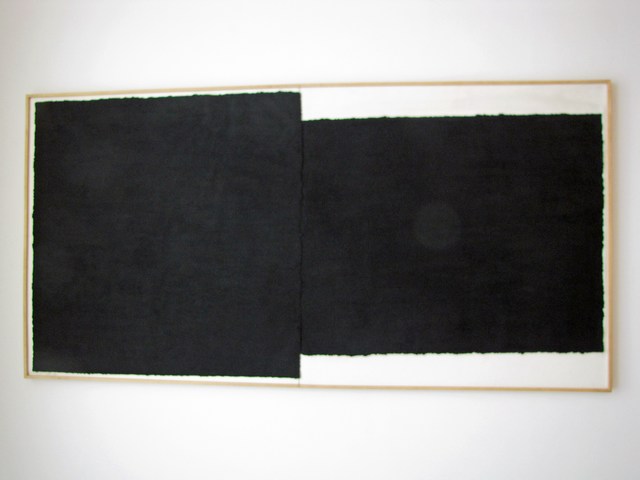 'I like to draw. It is an activity I rely on, a dependency of sorts. Drawing gives me an immediate return for my effort and the result is commensurate with my involvement. It is an activity that requires solitude, it is the most concentrated space in which I work.'
Richard Serra 1971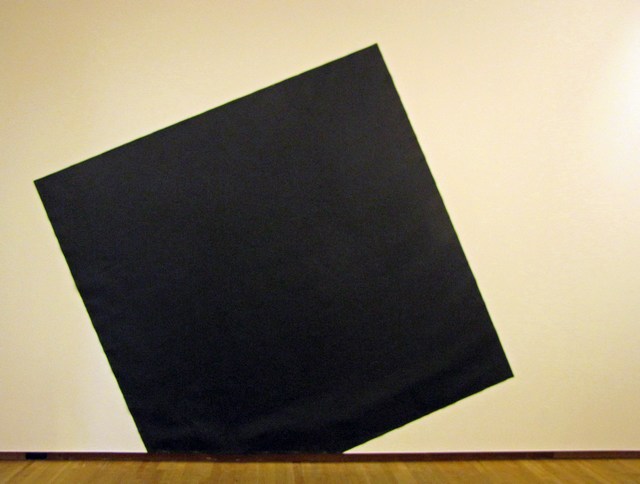 'There is no way to make a drawing – there is only drawing. '
Richard Serra 1977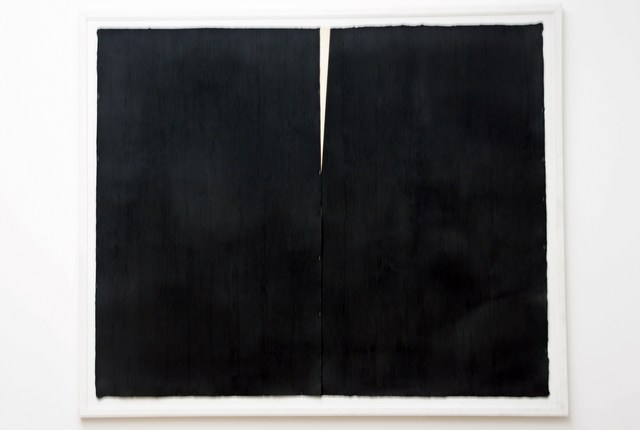 'I am aware that people call my black drawing installations sculptural. Not only are these drawings flat and flush with the wall, but they do not create any illusion of three-dimensionality. They do, however, involve the viewer with the specific three-dimensionality of the site of the installation.'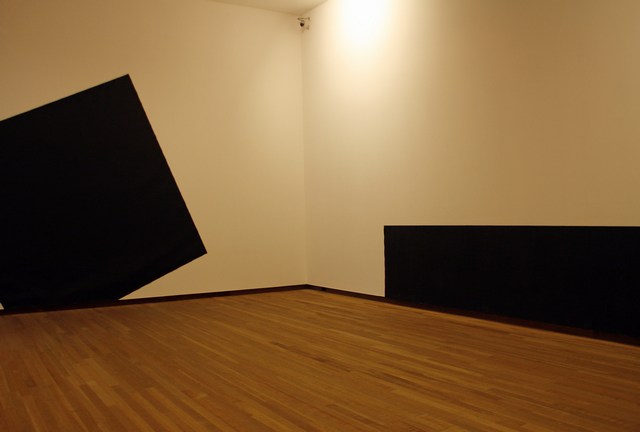 To use black is the clearest way of marking against a white field, no matter whether you use lead or charcoal or paint stick. It is also the clearest way of marking without creating associative meanings…
A canvas covered with black remains an extension of drawing in that it is an extension of marking.'
Richard Serra Drawings Zeichnungen 1969-1990, Notes on Drawing p.11, Bentelli AG. Bern, 1990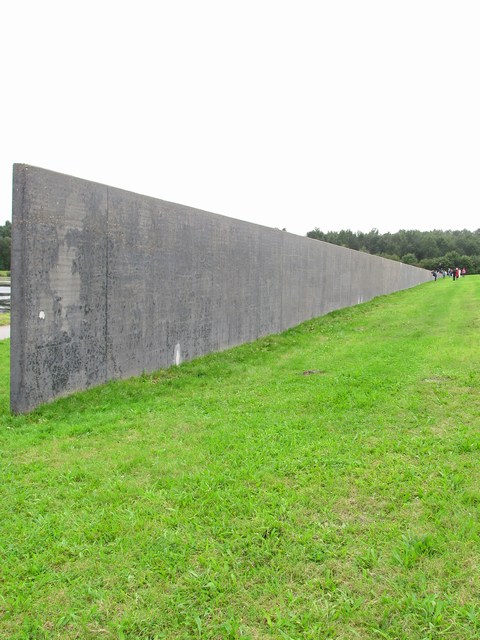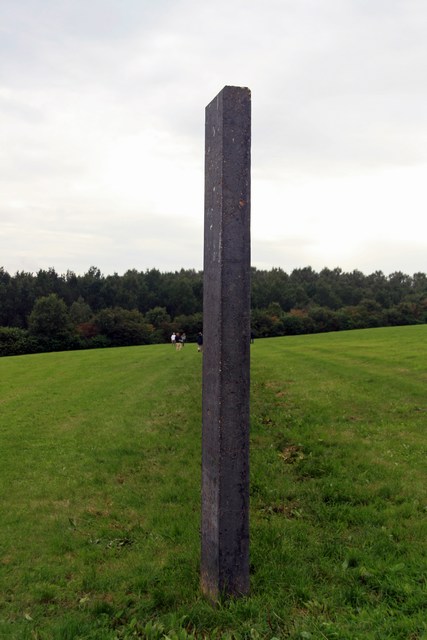 Site-specific art is artwork created to exist in a certain place. Typically, the artist takes the location into account while planning and creating the artwork.
A nice example of this is Sea Level.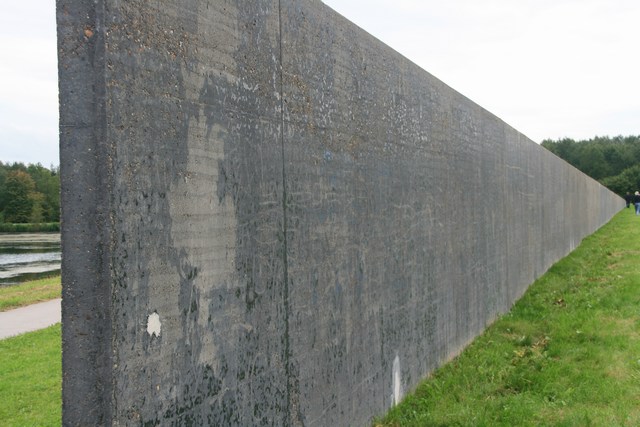 With two 200-metre long walls and the grass and water in between, Sea Level is Serra's largest work in Europe. If you walk along the wall, the artwork gives you the feeling of being submerged under water while slowly floating back tot the surface a little further on.
When visiting Zeewolde, Serra was fascinated by the fact that the village lies below the surrounding lakes of Wolderwijd and Nuldernauw. Sea Level signifies the physical meaning of the notion of the sea level: without the dikes, the water would reach the top of the artwork. Thus, Sea Level reminds us of the creation of Zeewolde on the bottom of the former Zuiderzee.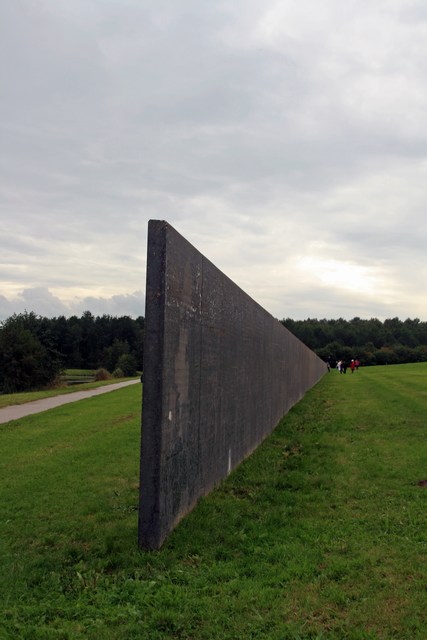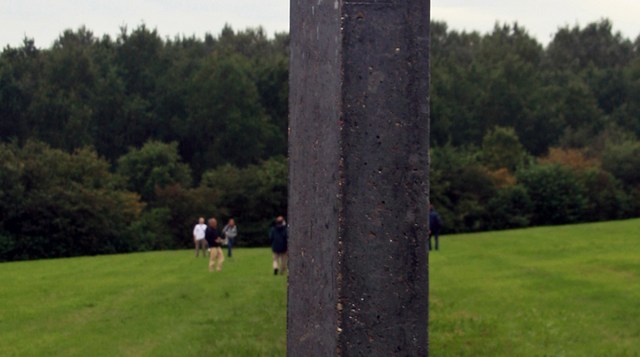 Depending on the weather conditions, the massive walls will undergo a transformation. On a sunny day the blue sky will be reflected by the shiny silvery wall, whereas on heavily clouded days the wall will take on a dark grey colour and look impenetrable.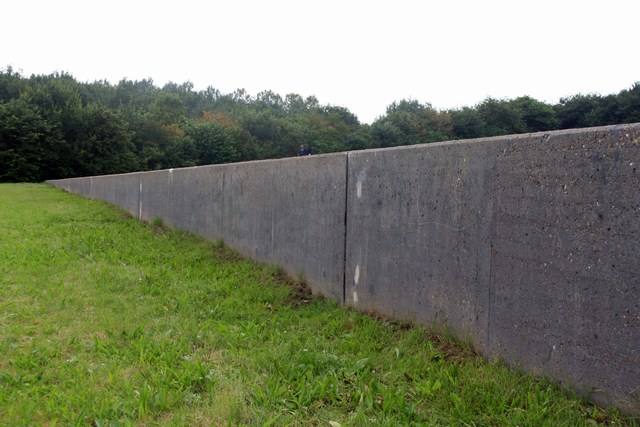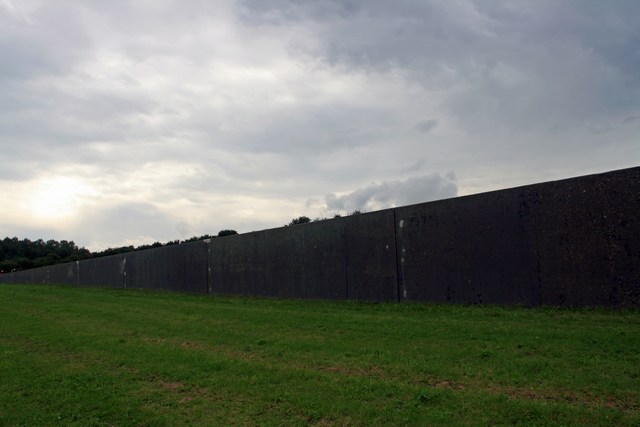 Sea Level by Richard Serra, exhibited in Zeewolde, Holland.
Photos © wagenvoorde
* * * * * * * * * * * * * * * * * * * * * * * * * * * * * * * * * * * T O P * * * * * * * * * * * * * * * * * * * * *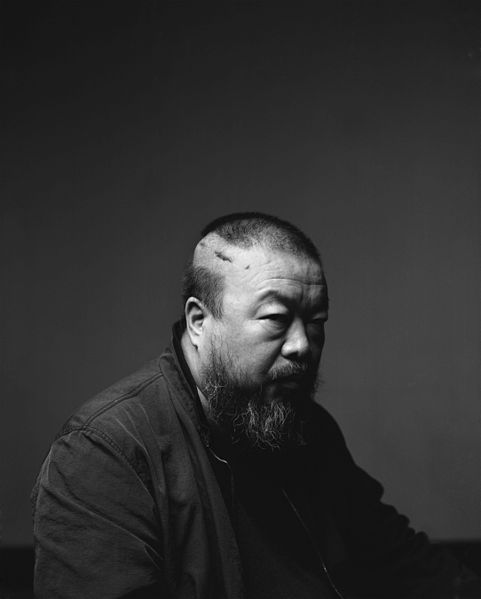 Ai Weiwei (picture: Gao Yuan)
Ai Weiwei (1957)
'Since his emergence as an artist in the late 1970s. Ai Weiwei has been a prime mover in the Beijing art scene, combining his roles as artist, architect, and instigator to create new institutions as well as new art forms.
……
Ai Weiwei grew up well aware of the irrationality of political movements and social upheavals.
His family returned to Beijing in 1978, where he attended the Beijing Film Institute and helped organize 'The Star' group, the first artist collective to present avant-garde art in China.
In 1981, he moved to the United States, where he immersed himself in experimental art movements, from Dadaism and Fluxus through Andy Warhol and the East Village scene, beginning to incorporate these ideas into his work.'

(From: China Art Book, Ai Weiwei)
When Ai Weiwei returned to China, in 1993, he soon became a central figure in Beijing's East Village.
In 2000, on the occasion of the Shanghai Biennial, Ai Weiwei arranged 'Fuck Off!', with critical and disturbing art works.
By then he was gaining international attention for his own art works which meld a Dada sensibility with traditional Chinese antiquities and craftsmanship.
Ai Weiwei is active in sculpture, installation, architecture, photography, film, and social, political and cultural criticism. Ai collaborated with Swiss architects Herzog & de Meuron as the artistic consultant on the Beijing National Stadium for the 2008 Olympics.
As a political activist, he has been highly and openly critical of the Chinese Government's stance on democracy and human rights.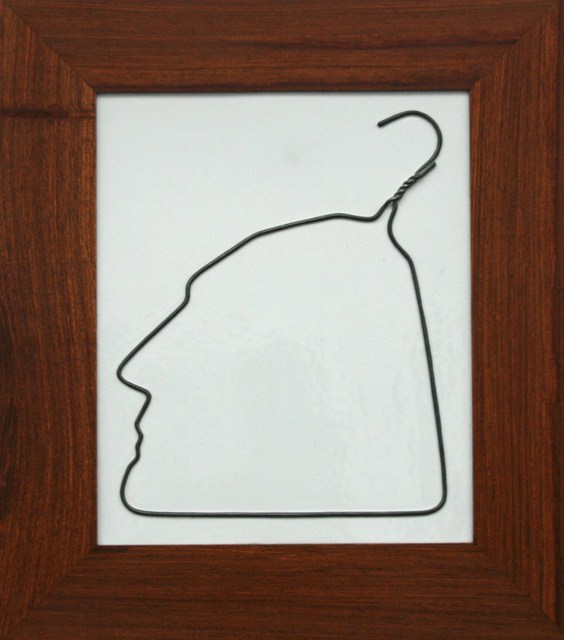 Hanging Man In Porcelain 2011
Ai Weiwei's first one-man show, in New York in 1988 included a portrait of Marcel Duchamp, consisting of a wire hanger twisted into a silhouette of this French-American artist who, along with Andy Warhol, is one of Ai's greatest idols.
Duchamp is best known for his use of 'readymades' – everyday objects introduced into an art context. In Hanging Man in Porcelain Ai refers back to his earlier work, but he adds another dimension to the updated Duchamp portrait by executing it in porcelain, a material that is generally associated with delicacy and fragility. Here, though, it is also the concrete material of Duchamps famous Fountain, a porcelain urinal that Duchamp adorned with a fake signature (R. Mutt) and submitted to the Armory shows in 1917.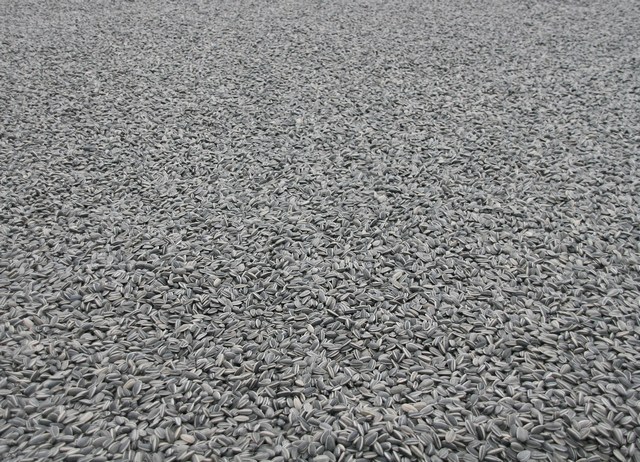 5000 kg Sunflower Seeds 2010
Sunflower Seeds is made up of millions of small sculptures, apparently identical, but each one actually sculpted and painted. These are two smaller versions of the work which, on having its debut in Tate Modern in 2010, made Ai Weiwei known to a wider audience.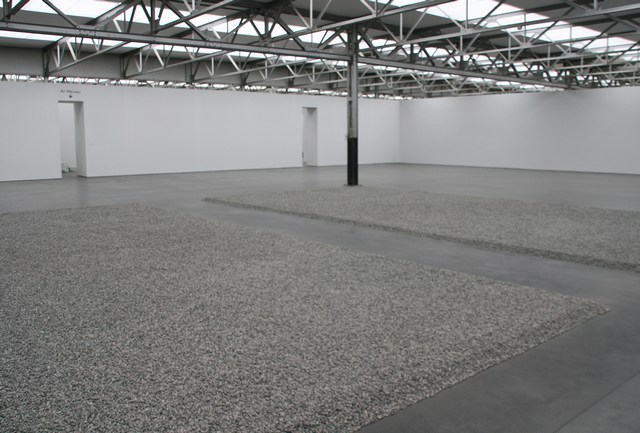 To the Chinese people, sunflower seeds have various connotations. Not only do they serve as food: during the Cultural Revolution, they acquired symbolic meaning as well. Once Chairman Mao had appropriated the sun as his personal symbol, the Chinese people were compared to sunflowers, which looked up in admiration at The Great Helmsman. These thousands of seeds, which fuse into a single grey carpet in the exhibition, are made of porcelain however. That fact gives rise to another image: that of 1600 workers in Jingdezhen (China's porcelain capital) who spent an entire year producing the millions of tiny forms by hand and turning them into sunflower seeds with a few grey brushstrokes.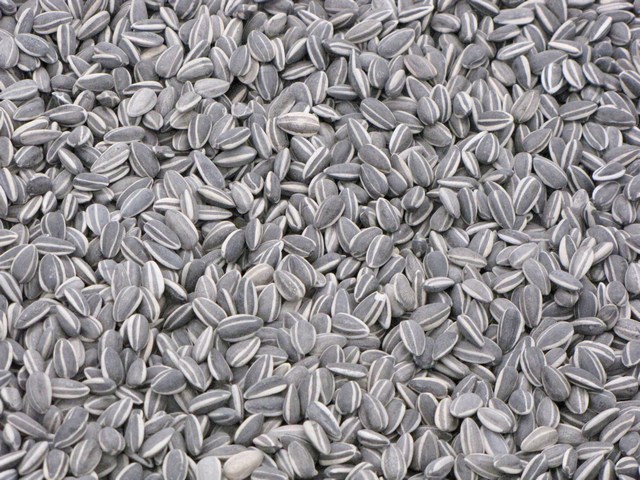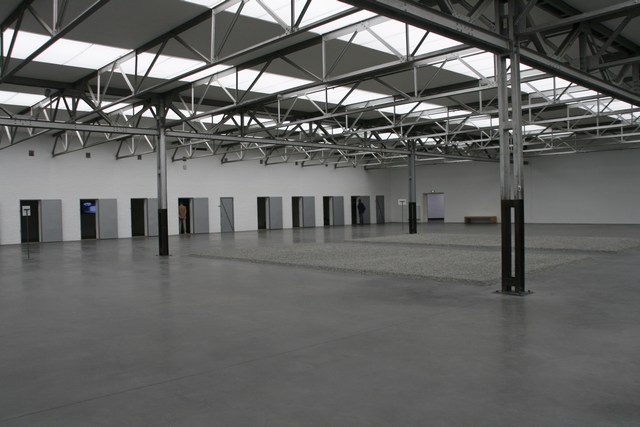 Tree #2 2011
hout/wood
Rocks 2009-2010
porselein/porcelain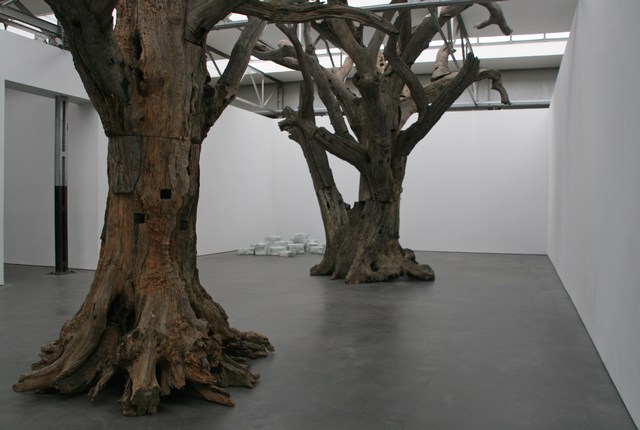 These porcelain and wooden sculptures were executed using ancient handcraft traditions. The ceramic stones were made in Jingdezhen, where Chinese porcelain production originates. The two tress have been built from fallen trunks collected in the mountainous regions of southern China. Similar to the construction of Ai Weiwei's previous wood sculptures, the tree fragments have been interlocked using a classic Chinese technique.
Combining natural and crafted elements, the installation calls to mind a traditional Chinese garden, a place to meditate. At the same time, however, one may feel slightly disconcerted.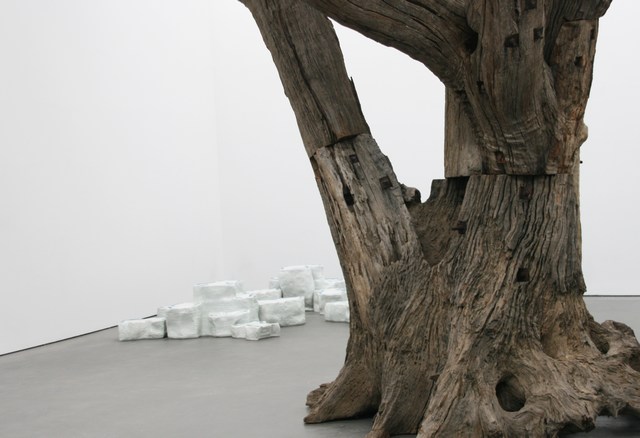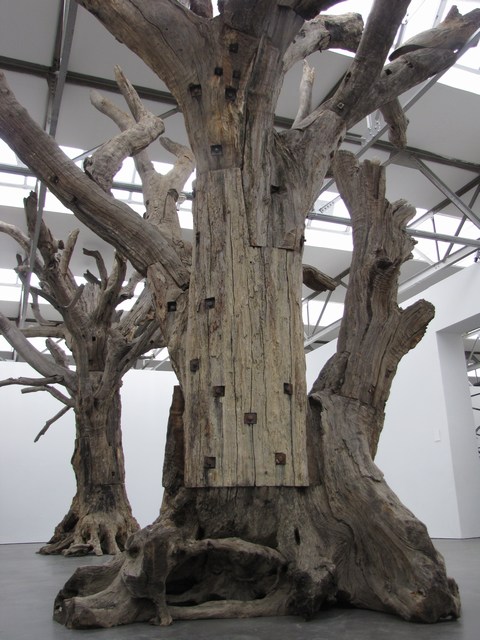 Fountain of Light 2005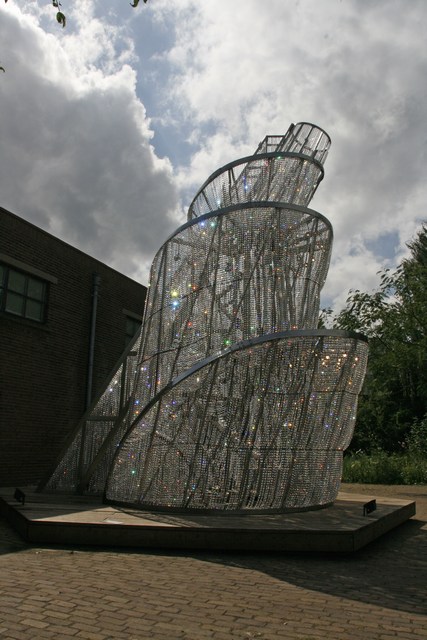 Fountain of Light is approximately 23 feet high and was inspired by an ambitious monument to communism that was intended to be built in Russia – but never was.
Vladimir Tatlin's Monument to the Third International (1919) was to embody the feats of an architecture that would match a new Utopian age. If built it would have been higher than the Eiffel Tower in Paris.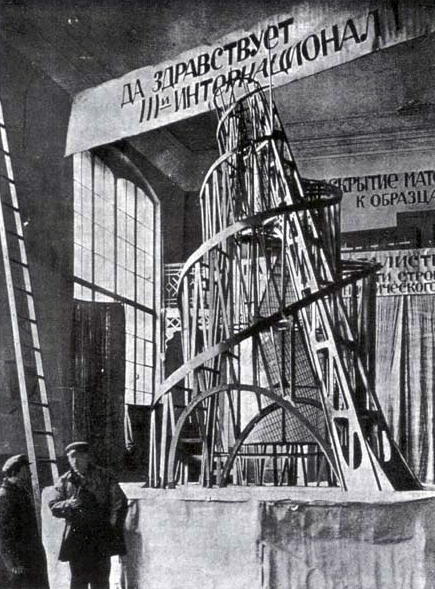 http://arkinetblog.wordpress.com/2010/03/11/monument-to-the-third-international-vladimir-tatlin/

Ai Weiwei's smaller version can be seen as paying tribute to Tatlin. However, he also transforms the old monument, ironically, into a typically bourgeois accessory: the crystal chandelier.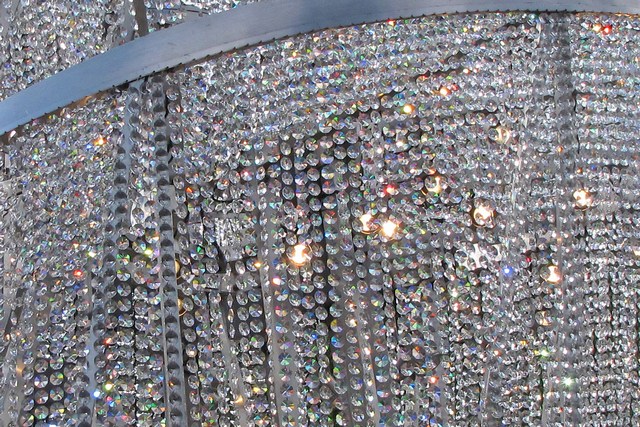 detail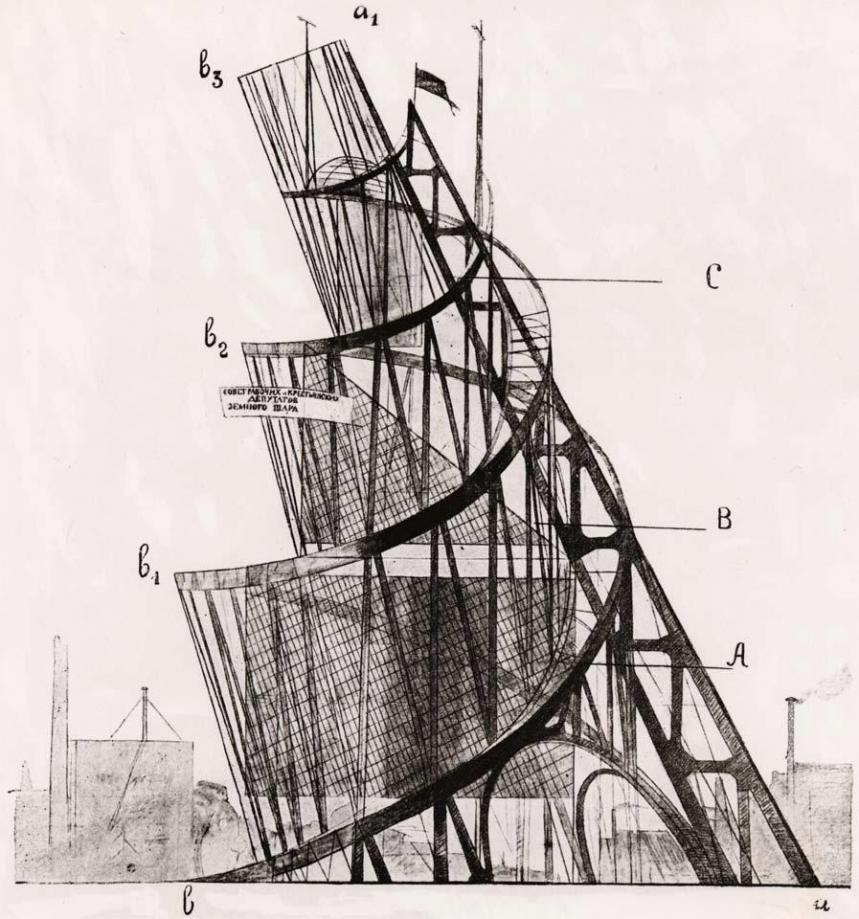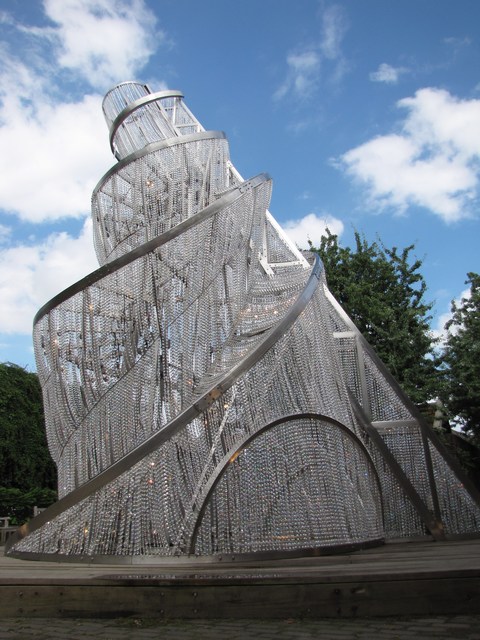 Tatlin (l) and Ai Weiwei (r)
* * * * * * * * * * * * * * * * * * * * * * * * * * * * * * * * * * * T O P * * * * * * * * * * * * * * * * * * * * *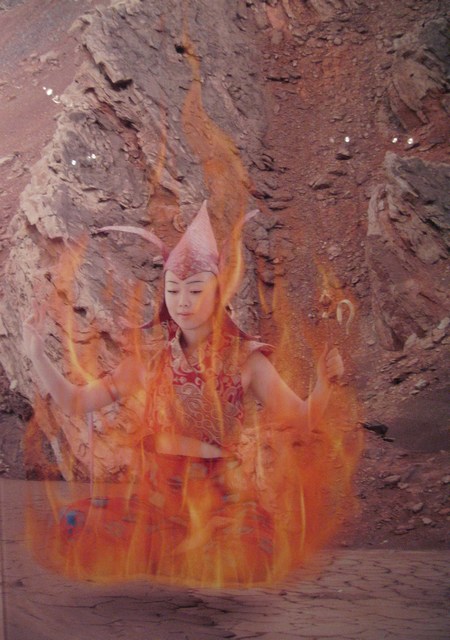 Mariko Mori lives and works in New York. Oneness is an allegory of connectedness, a representation of the disappearance of boundaries between the self and others. It is a symbol of the acceptance of otherness and a model for overcoming national and cultural borders. It also is a representation of the Buddhist concept of oneness, of the world existing as one interconnected organism.
Little is known about the personal life of Mariko Mori. She is believed to been born in Tokyo in to be married to the composer Ken Ideka.
The artist graduated from the Bunka Fashion College (Tokyo) in 1988 and spent most of her teenage years working there as a fashion model. Later that year, feeling restrained by the Japanese ethic of uniformity, she moved to London attending the Byam Shaw School of Art (1988-89), and Chelsea College of Art, London (1989-92). Since she studied on an Independent Study Program at the Whitney Museum of American Art, New York (1992-93), Mariko continues to work and live both there and in Tokyo.
The avant-garde artist Mariko Mori combines pop art, self-portraits, modern technology and Buddhist ideologies in her art. Post-modern Cyberfeminism, futuristic images, you can get it all, visiting one of her exhibitions.
In her early self-portraits (photos) she shows herself in the female roles in her native Japan: the official lady, the schoolgirl, the prostitute. She is not a "normal" woman, however, but she shows herself as a cyborg, a kind of robot, mechanical and sexless. As we can't escape the advancement of technology we must embrace it and use it…
"We've fallen into a fin-de-siecle period of crisis in which people believe only the things they see right in front of them" - Mariko Mori -

The cyborgs are developing, they become less human. As Mariko makes videos, we can watch the more alien-like cyborgs moving, dancing. The titles of her works are pessimistic in tone. They are warning us of mappo, the dark period of moral decline before the arrival of the future Buddha. This moral decline is due to a mixture of consumerism and advanced technology. Mariko is not only pessimistic, because she has an answer. She combines technology with traditional Buddhist beliefs.

On the exhibition in Groningen there are four panoramic colour photographs, called Esoteric Cosmos (1996-98), with the names Entropy of Love, Burning Desire, Mirror of Water and Pure Land. They symbolise the four elements of nature as defined by Buddhist teaching. Mariko transforms human images in a strange landscape, a kind of utopian world.
One of the examples of her videos you can watch is Miko no Inori. Mariko is outfitted entirely in white, looking like an alien, caressing a crystal ball in her hands. In the meanwhile Mariko's voice can be heard, singing.
A very impressive project of hers is the "Wave UFO". Only recently has technology advanced far enough to be able to realize this work of art. Now the audience can utilise their own brain activity …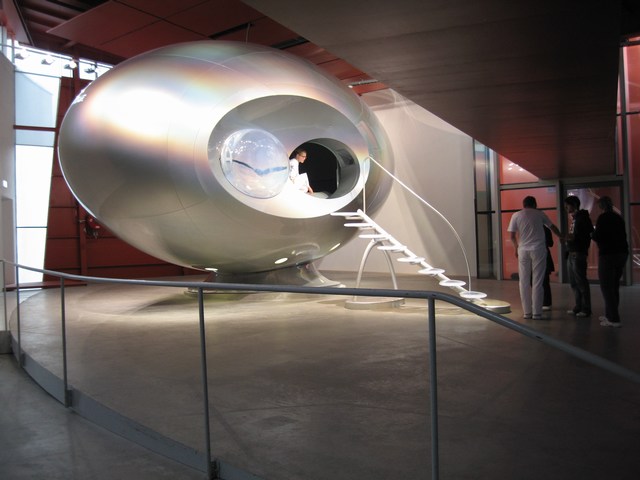 I think all kinds of fantasy and dreams are very important to our life.
(Mariko interviewed by Blair 1995).
"
For a short impression, have a look at:
If this video has stopped, you see small pictures at the bottom.
Click on these, for more impressions of the exhibition.
* * * * * * * * * * * * * * * * * * * * * * * * * * * * * * * * * * * T O P * * * * * * * * * * * * * * * * * * * * *